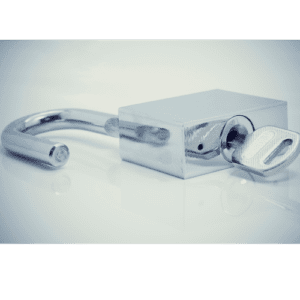 Welcome to the World of Domain Ownership!
Securing a domain name is more than just picking an address for your website. It's about understanding the costs, from registration and renewals to privacy protection and email hosting.
In this guide, tailored for beginners and those looking to deepen their understanding, we'll unveil the hidden fees and provide insights to help you make informed decisions. Your domain isn't just an address—it's a cornerstone of your online presence, influencing your brand's visibility and credibility.
Understanding Domain Name Costs
Before we delve into hidden fees, let's break down the standard expenses associated with owning a domain name:
Standard costs associated with domain names:
Domain Registration Fee: Typically ranges from $10 to $50 per year, influenced by the domain extension (TLD) chosen.
Renewal Fee: Recurring cost after the initial registration, usually between $10 and $50 annually.
Domain Privacy Protection: Optional service shielding personal information from the public costing around $5 to $15 yearly.
Email Hosting: Custom email addresses using your domain may range from $2 to $10 monthly.
Additional Services: Add-ons like domain forwarding or parking could cost between $2 to $20 annually.
Premium Domains: Short, keyword-rich, or memorable domains can range from hundreds to thousands of dollars.
Domain Auctions: Prices for sought-after domains can vary widely based on demand.
Multiple-Year Registration: Some registrars offer discounts for extended domain registrations.
Domain Transfers: Fees for changing registrars can range from $10 to $25.
It's crucial to research various registrars and explore their pricing structures. This ensures you make an informed decision that fits your budget and needs.
Spotting Hidden Fees:
When managing your domain budget, be aware of these potential hidden charges:
Renewal Fee Increase: Some providers raise renewal fees after the initial year.
Transfer Fees: There might be costs for moving your domain to a different registrar.
Redemption Fees: Getting back an expired domain can cost more than a regular renewal.
WHOIS Privacy Fees: Some charge extra to keep your domain registration details private.
Add-Ons and Upsells: Watch out for added services during checkout.
Administration Fees: Making changes to your domain's registration details can come with fees.
Premium Domain Fees: Domains with high-demand keywords can be pricier.
DNS Management Fees: Some charge for advanced domain settings adjustments.
Domain Recovery Fees: There might be costs to retrieve a deleted or expired domain.
Cancellation Fees: Canceling a domain shortly after registering can have fees.
Transfer-Out Restrictions: Some providers make it harder to move your domain elsewhere.
Currency Conversion Fees: Paying in a non-local currency might have added charges.
Discount Deception: Be cautious of seemingly large discounts with hidden conditions.
It's essential to read the terms, pricing, and policies of domain providers. Doing your research and checking reviews can help you make informed decisions without unexpected costs.
Now that you're familiar with costs, let's focus on finding the right place to get your domain.
Choosing the Best Domain Registrar
Selecting the right domain registrar is as crucial as picking the domain itself.
Here's what to consider when making your choice:
Pricing Transparency: Ensure the registrar offers clear pricing, detailing registration, renewal, and any extra service costs.
Customer Reviews and Reputation: Gauge reliability by exploring customer feedback and the registrar's overall reputation.
User-Friendly Interface: A straightforward website interface can simplify the registration process, especially for newcomers.
Customer Support: Prioritize registrars that offer prompt support through multiple channels, ensuring assistance at every step.
Domain Extensions: A variety of domain extensions (TLDs) gives you flexibility in choosing the perfect one for your needs.
Domain Management Tools: Essential tools should be user-friendly, allowing easy domain-related updates and modifications.
Transfer Policies: Familiarize yourself with domain transfer guidelines and potential fees, keeping future flexibility in mind.
Renewal Notifications: A good registrar will send reminders or offer tools to track renewal dates, preventing unintended domain lapses.
Cancellation Policy: Know the terms for domain cancellations and potential refunds.
Transparency on Additional Fees: Avoid unexpected costs by choosing a registrar that's upfront about all fees.
ICANN Accreditation: An ICANN-accredited registrar adheres to industry standards, ensuring reliability.
Security Measures: Your domain's security is paramount; ensure the registrar has robust protective measures in place.
Control Panel and Features: The provided control panel should be comprehensive, offering a range of features for domain management.
Considering these aspects, you'll be better equipped to select a domain registrar that aligns with your requirements and ensures a smooth online journey.
Related Articles:
If you're new to the world of domains, our article on Domain Basics: What It Is and Why It Matters is a great starting point. For a deeper dive into the strategies and future predictions of domain flipping and parking, explore our guide on Domain Flipping & Parking Strategies.
Conclusion:
This guide has shed light on the various costs involved in securing a domain name, from registration and renewals to optional privacy protection and email hosting services, offering valuable insights for beginners to navigate transparent pricing and hidden fees.
You can make informed decisions by breaking down domain expenses and highlighting potential surprises like renewal fee hikes and transfer charges. When choosing a domain registrar, consider factors like transparency, reputation, user-friendliness, and customer support to ensure a seamless online presence. Armed with this knowledge, you can confidently maneuver the domain landscape and establish your desired online identity.
Exploring Beyond Domains: Discover Wealthy Affiliate's Added Tools and Resources
While owning a domain is crucial, true online success encompasses much more than domain management. It's about understanding the broader digital landscape and having the right tools and resources at your disposal.
Enter Wealthy Affiliate—a platform I personally use and recommend. It offers a holistic approach to online success. Beyond just domain management, Wealthy Affiliate provides a suite of tools, training, and resources designed to equip you with everything you need for a robust online presence. Whether you're looking to build a website, understand SEO, or delve into affiliate marketing, this platform has it all. Free Test Drive: Get started with a FREE 7-Day Trial of Wealthy Affiliate and explore its features firsthand (No Credit Card Required).
Frequently Asked Questions (FAQs)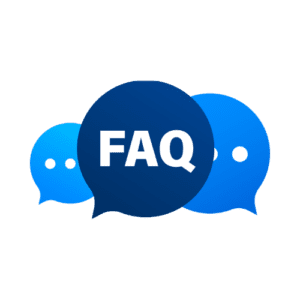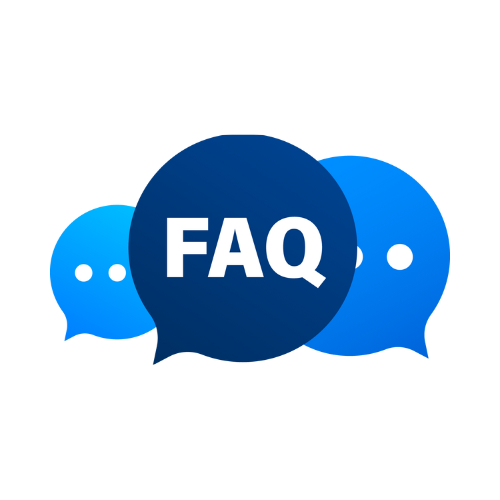 Q1: What are the basic costs associated with domain names?
A1: The primary expenses include the domain registration fee, renewal fee, domain privacy protection, email hosting, and additional services like domain forwarding or parking. Prices can vary based on the domain registrar and specific circumstances.
Q2: How can I find the best keywords for my domain?
A2: For in-depth keyword research, I personally use and recommend Jaaxy. It provides insights into keyword rankings, competition, and more, aiding in making informed domain choices.
Q3: Why do renewal fees sometimes increase after the first year?
A3: Some registrars offer discounted prices for the first year of domain registration but may raise the renewal fee in subsequent years. When budgeting for domain costs, it's essential to be aware of this potential price hike.
Q4: What are hidden fees to watch out for when registering a domain?
A4: Hidden fees can include increased renewal fees, transfer fees, redemption fees for expired domains, WHOIS privacy fees, add-ons during checkout, administration fees for changes, domain recovery fees, and more.
Q5: How can I avoid unexpected domain-related charges?
A5: Thoroughly review the terms of service, pricing details, and policies of any domain registrar you consider. Conduct research, read customer reviews, and be cautious of deals that seem too good to be true.
Q6: What is a premium domain, and why is it more expensive?
A6: Premium domain names are often short, keyword-rich, or highly memorable, making them more valuable. They can come with a higher price tag due to their perceived value and demand.
Q7: Why is domain privacy protection important?
A7: Domain privacy protection shields your personal information from the public WHOIS database, preventing unwanted spam and safeguarding your privacy.
Q8: How do I choose the best domain registrar?
A8: Consider factors like pricing transparency, customer reviews, user-friendly interface, customer support, domain extensions offered, domain management tools, transfer policies, and security measures.
Q9: Which tools can help me find available domain names?
A9: Domain Name Checkers like Namecheap's Domain Name Search or GoDaddy's Domain Name Search are great options.
Q10: Where can I check domain registration details and availability?
A10: Services like ICANN Lookup are useful for this purpose.
Q11: How can I determine the value of a domain name?
A11: Platforms like EstiBot provide domain name appraisals based on multiple factors.
Q12: Where can I buy or sell domains?
A12: Websites like Sedo or Flippa are popular domain marketplaces.
Q13: How can I monitor domain changes or expirations?
A13: Services like DomainTools offer monitoring and alerts for such purposes.
Q14: Are there platforms that offer comprehensive tools for online success beyond domain management?
A14: Yes, Wealthy Affiliate is a platform I use and vouch for. It offers a holistic approach to online success, providing tools, training, and resources for everything from website building to SEO and affiliate marketing.
---
Until next time, Kerri.
Marketing with Kerri is a site I created to help people navigate through all the Schemes and Scams out there and find their path to success online. I am here to help you; whether you decide to join is up to you. There is no pressure. If you don't think it's for you and want to move on, that's cool too. I want to say thank you for your time and good luck. If you have any questions, please let me know.
Until next time, Kerri
Founder of Marketing with Kerri
Email: kerri.o@marketingwithkerri.com
Member of Wealthy Affiliate
Member of Jaaxy
Free Website Builder SiteRubix