Good SEO is crucial for website success, but certain mistakes can hinder your efforts. In this guide, we address a range of common SEO issues and their solutions, including:
Excessive keyword use
Lack of mobile optimization
Neglect of local customers
We will dig into the impacts of these SEO mistakes, exploring specific errors and discussing their broader consequences. Additionally, we'll navigate through the challenges of negative SEO and assist you in building a solid SEO strategy, progressing effectively with SEO, measuring success, and exploring SEO applications in emerging technologies.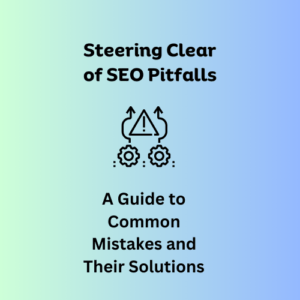 Let's explore the impact of SEO mistakes on your website and online presence.
Impact of SEO Mistakes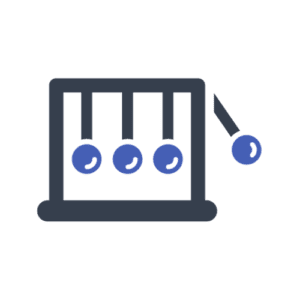 Effective SEO is a cornerstone of a successful online presence, ensuring your website is visible and attracts the right audience. However, even seemingly minor SEO mistakes can have outsized impacts, affecting your website's performance and brand perception.
Here is a breakdown of the potential repercussions:
Visibility Takes a Hit:
Inaccurate keyword usage and ineffective backlink strategies can diminish your website's search engine rankings. This means your site might not appear when potential customers search for relevant terms, reducing the likelihood that they find your website amidst the myriad of online options.
Tools:

Google Keyword Planner – Identify relevant keywords and understand their search volume to optimize your content effectively.
Ahrefs – Use Ahrefs to analyze your website's backlink profile and keep it healthy. It can also help you explore the most valuable keywords for your content.
Resources:

Moz Blog – Gain insights into advanced SEO strategies and stay updated with the latest trends and updates in SEO.
Guides:

"The Beginner's Guide to SEO" by Moz. This guide provides a comprehensive SEO overview, including optimizing keywords and building a robust backlink strategy.
Quick Fixes:
Before diving into complex strategies, consider implementing some quick fixes that can immediately impact your SEO performance. Updating meta descriptions and title tags and fixing broken links are simple yet effective ways to improve your rankings.
Tools:

Yoast SEO Plugin: Ideal for WordPress users, this plugin allows you to easily update meta descriptions and title tags without diving into code.
Google Search Console: A must-have tool for website owners. Use it to identify crawl errors, submit sitemaps, and even understand what keywords bring traffic to your site.
Siteliner: Quickly scan your website for duplicate content, broken links, and other SEO issues that can be fixed promptly.
Resources:

Google's SEO Starter Guide: A comprehensive yet straightforward guide covering the basics, including optimizing meta descriptions and title tags.
A Dip in Traffic:
Failing to optimize for mobile users or enduring slow page load times not only hampers user experience but also diminishes your website's visibility on search engines, thereby reducing visitor and potential customer numbers.
Tools:

Google PageSpeed Insights – Analyze your website's speed and get suggestions on improving page load times.
Mobile-Friendly Test (Google) – Ensure your website is optimized for mobile users to prevent traffic loss from this growing user base.
Resources:

Search Engine Journal – Learn about the latest news and updates in the SEO world, including strategies to optimize website traffic.
Articles:

What to Do If Your Website's Traffic Suddenly Drops – In this article, Victoria Kurichenko explores various reasons behind unexpected drops in website traffic and suggests potential recovery strategies. She touches upon several factors that can influence traffic, such as algorithm updates from Google, content obsolescence, and issues with backlink strategies.
Compromised User Experience:
SEO mistakes like broken links, slow-loading pages, or a confusing navigation structure can frustrate users. A poor user experience can lead to visitors leaving your site prematurely and being reluctant to return, negatively impacting your search engine rankings.
Tools:

Hotjar – Utilize Hotjar to understand how users interact with your website and identify areas that may be hindering the user experience.
Resources:

UX Design – Explore articles and case studies on enhancing website user experience and interface design.
Guides:

"10 Tips to Improve Your Website's User Experience" This article from Adoric's Blog provides a succinct guide on enhancing website user experience (UX), highlighting its pivotal role in user engagement and SEO. It offers 10 practical tips, including understanding your audience, simplifying navigation, and optimizing for mobile to improve UX and bolster SEO.
Brand Perception Suffers:
Your website often serves as a first impression of your brand. If users encounter difficulties or find it less user-friendly due to SEO mistakes, it can tarnish their perception of your brand, making them less likely to engage with it in the future.
Tools:

BrandMentions – Monitor your brand online, understand your audience, and manage your brand reputation.
Resources:

HubSpot Blog – Discover strategies for brand management and improving online presence and perception.
Nielsen Norman Group Articles – Explore insights on creating user-friendly websites and enhancing online user experience.
Giving Competitors the Edge:
SEO missteps can inadvertently give your competitors an advantage. If potential customers can't find your site or find it difficult to use, they may opt for a competitor's website that doesn't have these issues.
Tool:

SEMrush – Analyze competitor websites to understand their SEO strategies and identify areas where you can gain an edge.
Jaaxy – Analyze your SEO Competition, Reverse Engineer Any Successful Website, Different Search Engines. Different Rankings

(Affiliate Disclaimer: I am an affiliate of Jaaxy; I base my recommendation on positive experience using it since 2017).

SpyFu – Use SpyFu to understand your competitors' SEO strategies, what keywords they are ranking for, and how you can outperform them.
Resource:

Neil Patel's Blog – Access a wealth of information on SEO, digital marketing, and competitive strategy to stay ahead in the digital space.
Now that we've discussed the potential impacts of SEO mistakes, let's identify these common mistakes and how to avoid them in your strategy.
Common SEO Mistakes (And How to Avoid Them)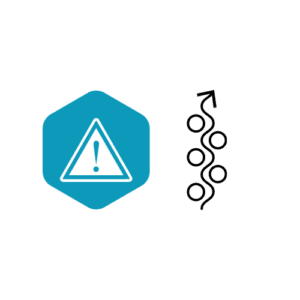 Keyword Management:
Not Doing Keyword Research:

Details: Identifying relevant keywords crucial to your target audience is vital.
Tool: SEMrush – Provides keyword data and helps understand what your audience is searching for.
Not Matching Search Intent:
Targeting Keywords That Are Too Difficult:

Details: Some keywords are highly competitive and challenging to rank for.
Tool: Moz Keyword Explorer – Evaluate the competitiveness of keywords.
Guide:

"KEYWORD RESEARCH: The Definitive Guide (2023)"- from Backlinko offers an in-depth look into effective keyword research strategies for 2023. It navigates through the essentials of finding and selecting impactful keywords, leveraging keyword research tools, and aligning content with search intent.
Content Quality and Management:
Neglecting Content Quality:

Details: Content should be original, relevant, error-free, and provide value to the user.
Resource: Google's Quality Guidelines – Offers insights into creating high-quality web pages according to Google.
Treating SEO as a One-Time Thing:

Details: SEO requires continuous effort and should not be treated as a one-off task.
Resource: Google's SEO Starter Guide – Provides a basic understanding of ongoing SEO practices.
Article:
Link Building and Management:
Not Building Enough Backlinks:

Details: Backlinks are crucial for SEO and should be acquired strategically.
Tool: BuzzSumo – Identifies potential sites to earn backlinks from.
Breaking Google's Terms of Service When Building Links:

Details: Using prohibited link schemes or buying links can violate Google's guidelines.
Resource: Google's Link Schemes Guidelines – Outlines what Google considers to be link schemes.
Missing Internal Link Opportunities:

Details: Internal links help distribute page authority throughout your site.
Tool: Screaming Frog SEO Spider – Identifies internal linking opportunities.
Guide:
Interaction with Search Engines:
Not Letting Google Crawl Your Content:

Details: Ensuring Google can crawl your content is crucial for visibility in search results.
Tool: Google Search Console – Monitors how Google crawls your site
Not Letting Google Index Your Content:

Details: Content needs to be indexed by Google to appear in search results.
Resource: Google's Index Coverage Report – Helps understand how Google indexes your pages.
Article:

"Googlebot: Maximizing SEO Potential through Crawling and Indexing" – Learn how Googlebot functions and its crucial role in search engine optimization and indexing webpages. Daniel Højris Bæk from SEO.ai discusses how content optimization is essential for Googlebot, allowing the web-crawling software to comprehend the context and significance of a webpage.
Website Usability and Performance:
Having an Extremely Slow Site:

Details: A slow-loading site provides a poor user experience and can impact SEO.
Tool: GTmetrix – Analyze your website's speed and performance.
Poor Website Usability:

Details: Ensuring your website is user-friendly is crucial for keeping visitors engaged.
Tool: Google PageSpeed Insights – Provides insights into your website's speed and user experience.
Neglecting Image Optimization:

Details: Image optimization involves reducing file sizes without sacrificing quality and using descriptive file names and alt text.
Tool: TinyPNG – Compresses images without sacrificing quality.
Guide:

"What Is Page Speed? (And How to Speed Up Your Website)" – By Sarah Berry on WEBFX, this article emphasizes the critical importance of page speed in providing a satisfactory user experience and bolstering SEO efforts. It defines page speed, explains its significance, and outlines the detrimental effects of slow-loading web pages on user retention and search engine rankings.
Local and On-Page SEO:
Ignoring Local SE:

Details: Local SEO is crucial for optimizing your website to attract traffic from local searches.
Tool: Google My Business – Manages your online presence across Google.
Ignoring On-Page SEO:

Details: On-page SEO involves optimizing individual pages for target keywords.
Tool: Yoast SEO – Provides real-time content analysis and recommendations for improving on-page SEO.
Resource: Local SEO Section – Search Engine Journal–

The Local SEO section on Search Engine Journal provides a comprehensive collection of articles, guides, and the latest news related to Local SEO. It covers many topics, including strategies for optimizing Google My Business, insights into local search ranking factors, tips for enhancing local SEO, and more. This resource can be immensely valuable for anyone looking to delve into various facets of Local SEO and stay updated with the latest trends and updates in the domain.
Analytics and Optimization:
Not Using Analytics:

Details: Analytics help understand website traffic, user behavior, and the effectiveness of SEO strategies.
Tool: Google Analytics – Offers detailed web traffic statistics and analytics.
Overlooking Mobile Optimization:

Details: Mobile optimization ensures your site is accessible and user-friendly on mobile devices.
Tool: Google's Mobile-Friendly Test – Checks website performance on mobile devices.
Ineffective Keyword Usage:

Details: Keywords should be selected for their relevance and incorporated naturally into content, tags, and URLs.
Tool: Google Keyword Planner – Finds relevant keywords and provides search volume and competition data.
Guide:
Consistency and Accuracy in Information:
Inconsistent NAP Information:

Details: Consistent Name, Address, and Phone Number (NAP) information is crucial for local SEO.
Resource: Moz Local – Ensures business listings are consistent, visible, and accessible.
Ignoring Backlink Quality:

Details: Backlink quality is crucial for SEO. Links from high-authority, relevant sites are valuable, while links from low-quality sites can be harmful.
Tool: Ahrefs' Backlink Checker – Provides a detailed backlink profile of your website.
Article:

"Why NAP & User Experience Are Crucial To Local SEO" by Dan Taylone on Search Engine Journal provides a detailed insight into the importance of NAP (Name, Address, Phone Number) consistency for local SEO. It discusses how maintaining accurate and consistent NAP information across various online platforms and directories is crucial not only for search engine algorithms but also for providing a seamless user journey.
After identifying key SEO mistakes and how to avoid them, let's examine the wider consequences of these errors on your website and business.
Consequences of SEO Mistakes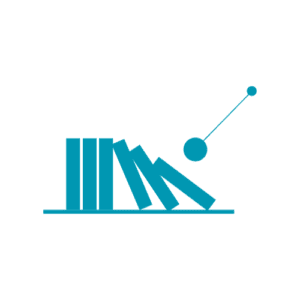 SEO mistakes can ripple through various aspects of a website and a business's online presence, affecting everything from user experience to brand reputation.
Let's dig into the consequences in more detail:
User Experience and Engagement:

Detail: Slow page loading, broken links, and difficult navigation can lead to a poor user experience, causing visitors to leave your site prematurely and potentially seek alternatives.
Tool: Google PageSpeed Insights can help identify issues related to page load times and offer optimization suggestions.
Traffic and Visibility:

Detail: Inadequate keyword usage, insufficient mobile optimization, and low-quality content can diminish your site's ranking on SERPs, reducing its visibility to potential visitors.
Tool: SEMrush offers a suite of tools to analyze your website's SEO and suggest improvements to enhance visibility.
Conversion and Sales:

Detail: A website that is not user-friendly or easy to find may experience lower conversion rates, impacting sales and revenue.
Resource: Guide:

The Beginner's Guide to Conversion Rate Optimization – on Qualaroo This guide is structured into various chapters, each focusing on a specific aspect of conversion rate optimization, providing insights, strategies, and tools that can be utilized to optimize for the most relevant conversion actions.
Brand Reputation:

Detail: Consistently poor user experiences, low-quality content, or visibility issues can gradually erode trust and harm your brand's reputation.
Resource: "Reputation Management: How to Protect Your Brand Online in 2023" – by Caroline Forsey on HubSpot. The article provides a comprehensive guide on reputation management, emphasizing its importance in managing public perceptions about a business, especially in the digital age where online conversations about businesses are prevalent.
Competitive Edge:

Detail: SEO mistakes can provide an inadvertent advantage to competitors who manage their SEO effectively, potentially resulting in a loss of market share.
Tool: Ahrefs can help monitor competitor websites, providing insights into their SEO strategies and performance.
Addressing the consequences of SEO mistakes involves understanding their impact and implementing mitigation strategies.
Understanding the consequences of SEO mistakes underscores the importance of a solid, error-free SEO strategy. However, even with internal mistakes accounted for, external threats, such as negative SEO, can still pose a risk to your website's performance and your brand's online reputation. In the next section, let's explore how to identify and navigate these external challenges.
Navigating Through Negative SEO
Negative SEO refers to harmful practices that reduce a website's search engine rankings. These malicious actions, often perpetrated by competitors or hackers, can significantly impact your website's SEO performance and your brand's online reputation.
Spammy Backlinks:

Detail: Unwanted, low-quality backlinks directed toward your site can degrade your SEO, signaling to search engines that your website may be associated with untrustworthy sources.
Tool: Using Ahrefs, you can monitor your backlink profile, identifying and addressing harmful links that may result from a negative SEO attack.
Content Scraping:

Detail: Content scraping involves unauthorized copying and redistribution of your website content, potentially leading to duplicate content issues and diluting the uniqueness and authority of your original information.
Tool: Copyscape can help you detect instances where your content has been republished elsewhere on the web without permission.
Fake Reviews:

Detail: Fake negative reviews, often published on various platforms, aim to tarnish your brand's reputation, dissuade potential customers, and can even impact local SEO.
Resource: Utilizing ReviewTrackers, you can monitor and manage your online reviews, promptly addressing any fake or malicious reviews.
Hacking:

Detail: Security breaches, such as hacking, can compromise your website's functionality, leak sensitive data, and result in a loss of trust among your user base.
Tool: Wordfence offers robust security solutions for WordPress, helping protect your website against hacking and other security threats.
Deceptive Redirects:

Detail: Malicious redirects can send your website visitors to harmful or unrelated sites, damaging user experience and trust.
Resource: Google's Safe Browsing page can help you check the safety status of your website and understand any detected issues.
Defacement:

Detail: Website defacement alters your website's appearance, often replacing your content with malicious or inappropriate material, which can severely damage your brand image.
Tool: Google Search Console can alert you to any indexing issues that might suggest a defacement attack.
Understanding and mitigating negative SEO involves recognizing the tactics used, monitoring your website for any signs of an attack, and employing strategies and tools to protect against and recover from these malicious actions.
The following section will explore recovery strategies and how to fortify your website against future SEO challenges.
Building a Solid SEO Strategy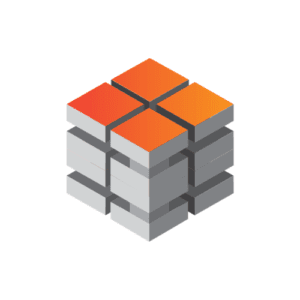 As discussed in the previous sections, constructing an effective SEO strategy is essential for enhancing your website's visibility and avoiding potential pitfalls. An effective SEO strategy encompasses thorough keyword research, content optimization, technical SEO, and ongoing monitoring and adjustments based on analytical insights. Additionally, we will cover an international perspective on SEO strategy.
Here's a guide to building a solid SEO strategy that is preventive and proactive:
Comprehensive Keyword Research:

Detail: Identify and target keywords that are relevant to your content, have substantial search volume, and are achievable in terms of competition.
Tool: SEMrush offers extensive keyword research tools, helping you find keywords relevant to your niche and understand their competitiveness.
Quality Content Creation:

Detail: Develop original, valuable content that aligns with your target audience's search intent. Ensure it is well-structured, informative, and utilizes keywords effectively.
Resource: The Content Marketing Institute provides numerous resources and insights into creating high-quality, SEO-friendly content.
On-Page SEO Optimization:

Detail: Ensure each page is optimized for SEO, including using keywords in title tags, meta descriptions, headers, and throughout the content.
Tool: Yoast SEO provides real-time feedback on your on-page SEO, offering suggestions for improvement.
Technical SEO:

Detail: Address aspects like website speed, mobile optimization, secure connections (HTTPS), and create an XML sitemap to ensure search engines can crawl and index your content effectively.
Tool: Google's PageSpeed Insights can analyze your website's speed and usability, offering recommendations for enhancement.
Link-Building:

Detail: Develop a strategy for obtaining high-quality backlinks and ensure your internal linking structure is coherent and user-friendly.
Tool: Ahrefs can help analyze your link profile and identify opportunities for new, high-quality backlinks.
Local SEO:

Detail: Optimize your website for local searches by ensuring your NAP (Name, Address, Phone Number) information is consistent across all platforms and optimizing your Google My Business listing.
Tool: Moz Local ensures your business listings are consistent and visible across various platforms.
Continuous Monitoring and Analysis:

Detail: Regularly analyze your SEO performance, track keyword rankings, and monitor for any potential issues or areas of improvement.
Tool: Google Analytics provides detailed data on website traffic, user behavior, and various other metrics that can guide your ongoing SEO strategy.
User Experience (UX) Optimization:

Detail: Ensure your website offers a seamless, user-friendly experience with intuitive navigation, clear CTAs, and valuable content.
Resource: Nielsen Norman Group offers a wealth of UX resources and guidelines to enhance user experience and usability.
Security:

Detail: Ensure your website is secure, utilizing HTTPS and safeguarding against potential security threats.
Tool: Sucuri provides website security solutions, protecting against hacks, DDoS attacks, and other threats.
Legal Compliance:

Detail: Ensure your website complies with legal standards, including GDPR for privacy, ADA for accessibility, and DMCA for content usage.
Resource: The International Association of Privacy Professionals (IAPP) provides resources and information regarding privacy and data protection laws.
General Data Protection Regulation (GDPR)
The Americans with Disabilities Act ( ADA)
The Digital Millennium Copyright Act (DMCA)
**** International Perspective:
Understanding International SEO:

Key Takeaways: Importance of localization, using hreflang, considering site speed, and building backlink profiles in all targeted markets.
Localizing Content for Different Markets:

Key Takeaways: Ensuring content is translated and localized to cater to specific nuances and preferences of each target market.
Legal Compliance: International Laws and Regulations:
Web Accessibility Laws:

Detail: Ensuring your website is accessible to all users, including those with disabilities.
Resource: Web Accessibility Laws & Policies
Key Takeaways: Various countries have different laws and policies regarding web accessibility, with some being based on the Web Content Accessibility Guidelines (WCAG) and applicable to either the public sector, private sector, or both.
Copyright and Content Usage Laws:

Detail: Protecting the rights of creators over their literary and artistic works.
Resource: Copyright
Key Takeaways: Copyright provides economic and moral rights to creators, and protection is obtained automatically in most countries without the need for registration.
Additional Resources: WIPO's Copyright Law and Treaties, WIPO Lex Database
Ensuring Global Compliance:

Understanding and Navigating Various Laws: Different countries have distinct laws and regulations related to data protection, web accessibility, and copyright. Ensuring global compliance involves understanding and navigating through these various laws.
Leveraging Resources: Utilize resources and initiatives provided by organizations like WIPO to navigate through international copyright laws and treaties.
Consulting Legal Experts: Engage with legal experts familiar with international laws to ensure that your SEO strategy and website are compliant with all relevant regulations in the markets you target.
Final Thoughts:
Balancing SEO and Compliance: Ensure that while optimizing for search engines, your website also adheres to legal standards.
Continuous Learning: Laws and regulations evolve, so continuous learning and adaptation to new policies are crucial for maintaining compliance and effective SEO strategies.
Building a solid SEO strategy is crucial for optimizing your website's visibility and ensuring legal compliance. By conducting thorough keyword research, creating high-quality content, optimizing on-page SEO, addressing technical aspects, and continuously monitoring and adapting, you'll be well-prepared to navigate the complexities of SEO.
In addition, our guide covers the international perspective of SEO strategy and the importance of legal compliance, including GDPR, web accessibility, and copyright laws. Understanding and adhering to these regulations is vital for global success.
Balancing SEO and compliance is essential, and continuous learning is key to staying up-to-date with evolving laws and regulations.
The next section will explore Moving Forward with SEO.
Moving Forward with SEO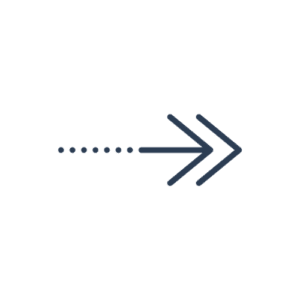 Embarking on your SEO journey requires a mindset that embraces continuous learning and improvement. SEO is not static; search engine algorithms evolve, and so should your strategies.
Here's how to maintain a positive and proactive approach toward SEO, ensuring that your strategies remain effective and adaptive in the face of changing digital landscapes:
Embrace Continuous Learning:

Detail: SEO is ever-evolving. Stay informed about the latest updates, algorithm changes, and emerging SEO trends to keep your strategies relevant and effective.
Resource:

Subscribing to SEO news websites like Search Engine Journal or Moz Blog will keep you updated with the latest SEO news and best practices.
The SEMrush Blog also provides valuable insights and updates about the SEO industry.
Analyze and Adapt:

Detail: Regularly review your SEO performance. Identify what's working, pinpoint areas of improvement, and adapt your strategies accordingly.
Tool: Google Analytics and Google Search Console are pivotal tools for monitoring your SEO performance and identifying areas for improvement.
Alternative Tool: Matomo, an open-source platform, offers web analytics, a great alternative to Google Analytics.
Learn from Mistakes:

Detail: Mistakes, whether they are internal missteps or external threats like negative SEO, provide valuable learning opportunities. Analyze them, understand their root causes, and implement strategies to prevent recurrence.
Resource: Online forums like the Google Search Central Help Community can be a place to learn from the experiences and mistakes of other webmasters and SEO professionals.
Alternative Resource: The SEO Forum is another platform where SEO professionals discuss their strategies, mistakes, and learnings.
User-Centric Approach:

Detail: Always prioritize your users. Ensure your SEO strategies enhance user experience, from providing valuable content to ensuring seamless, user-friendly website navigation.
Tool: Hotjar provides insights into user behavior on your website, helping you understand their needs and enhance user experience.
Alternative Tool: Crazy Egg offers user behavior analytics and heatmaps to understand how users interact with your website.
Incorporate Feedback:

Detail: Actively seek and incorporate feedback from your users and stakeholders to continuously improve your website and SEO strategies.
Tool: UserTesting allows you to gather insights from real users, providing feedback on their experience with your website.
Alternative Tool: PlaybookUX is another platform that allows you to get feedback from real users.
Sustainable SEO:

Detail: Implement SEO strategies that are not just effective in the short term but are also sustainable in the long run, ensuring your website can adapt to future changes.
Resource: The Google Search Central Blog provides official updates and advice on implementing sustainable SEO strategies.
Alternative Resource: The Bing Webmaster Blogs provide useful insights and updates for sustaining SEO.
Community and Collaboration:

Detail: Engage with the SEO community, participate in forums, attend webinars, and collaborate with other SEO professionals to enhance your knowledge and strategies.
Resource: Joining communities like SEO Springboard or attending conferences like BrightonSEO can provide networking and learning opportunities.
Alternative Resource: Joining communities like WebmasterWorld forum that focuses on webmaster and SEO-related discussions, insights into SEO trends and strategies.
Ethical and White Hat SEO:

Detail: Always adhere to ethical, white hat SEO practices, ensuring your strategies comply with search engine guidelines and provide genuine value to users.
Resource: Google's Webmaster Guidelines provide a foundational understanding of ethical, white-hat SEO practices.
Alternative Resource: The Bing Webmaster Guidelines offer additional perspectives on maintaining ethical SEO practices.
Future-Proofing:

Detail: Keep an eye on emerging technologies and trends, such as voice search and AI, and consider how they might impact SEO in the future.
Resource: Following futurists and tech news platforms like Wired can help you stay abreast of emerging technologies and trends.
Alternative Resource: Staying tuned to The Verge will keep you updated with the latest technology and trends.
Moving forward with SEO involves a balanced approach that combines adherence to foundational principles, continuous learning, and an adaptive, user-centric strategy. By embracing change, learning from experiences, and maintaining a forward-thinking, ethical approach, you ensure that your SEO strategy is effective today and continues to drive future success.
As you advance in your SEO journey, the next critical step is measuring your progress and assessing the impact of your strategies. In this section, we'll dig into the key aspects of tracking success and optimizing your SEO efforts for continuous improvement.
Measuring Success and Tracking Progress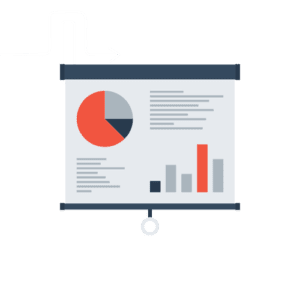 Success in SEO is not solely about implementing strategies but also about meticulously measuring their impact and making data-driven decisions for continual improvement.
This section examines the critical steps to evaluate and enhance your SEO endeavors.
Selecting Key Performance Indicators (KPIs):

Detail: Start by identifying the KPIs that align with your business objectives. These may encompass organic traffic growth, keyword ranking improvements, enhanced conversion rates, or heightened click-through rates (CTR).
Tool: Harness the analytical power of Google Analytics to keep tabs on these pivotal KPIs. Alternatives: Use other analytics tools like Matomo or Clicky to track KPI.
Setting Baselines and Goals:

Detail: Establish a performance baseline for your chosen KPIs to effectively gauge progress. Then, set tangible, achievable goals to strive for over time.
Tool: Leverage the capabilities of Google Analytics and Google Search Console to define benchmarks and track advancements toward your objectives.
Alternatives: Explore other goal-setting tools like Mixpanel or Kissmetrics for tracking objectives.
Regular Performance Monitoring:

Detail: Consistency is key when it comes to scrutinizing your SEO performance. Regularly monitoring your metrics helps you spot emerging trends and make timely adjustments.
Tool: Rely on the data insights from Google Analytics, Google Search Console, and other specialized SEO software to track your performance trajectory continuously.
Data Analysis and Insights:

Detail: Delve deep into your data reservoir to unearth actionable insights. Identify winning strategies and areas in need of refinement.
Tool: For advanced data analysis, platforms like Google Data Studio Overview and specialized SEO tools like Moz and SEMrush provide invaluable resources.
Competitor Benchmarking:

Detail: Gain a competitive edge by benchmarking your performance against industry rivals. This reveals your standing within your sector and illuminates potential avenues for improvement.
Tool: Equip yourself with competitive analysis tools like Ahrefs and SEMrush for illuminating insights into your competitors' strategies.
Alternatives: Explore competitor analysis tools like SpyFu or SimilarWeb for benchmarking.
AIterative Optimization:

Detail: Armed with data-driven insights, fine-tune your SEO strategies for peak effectiveness. Continual refinement is the hallmark of SEO excellence.
Tool: Content management systems (CMS) like WordPress often offer plugins that streamline optimization.

Guides: "The Best CMS for SEO: 2023 Guide" by Christine LeBlanc from Rebel Mouse explores various Content Management Systems, highlighting their SEO capabilities and features. The guide categorizes and details the SEO-friendly aspects of 10 prominent CMS platforms, aiding businesses and individuals in selecting a system that aligns with their SEO and content management needs.

This resource is particularly useful for those looking to understand and compare the SEO features of different CMS platforms to make an informed decision.
Regular Reporting:

Detail: Craft concise, informative reports to maintain stakeholders' awareness of your SEO journey and its impact on the business.
Tool: Streamline your reporting with dedicated tools like Google Data Studio Overview.
By diligently measuring your SEO achievements and meticulously tracking progress, you can continually refine your strategies, adapt to the evolving digital environment, and sustain a competitive edge in the ever-changing world of search engine optimization.
Now that we've covered the essential aspects of measuring and improving your SEO performance let's dive into SEO for emerging technologies.
SEO for Emerging Technologies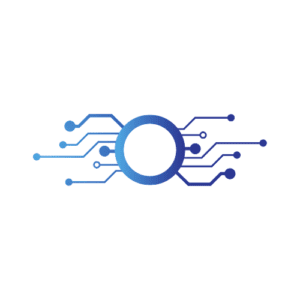 Staying ahead means embracing and optimizing for emerging technologies. From Artificial Intelligence (AI) to new search methodologies, SEO strategies must adapt to leverage these technological advancements.
Artificial Intelligence and SEO:
Detail: AI increasingly influences SEO strategies, from content creation to user experience optimization. Leveraging AI can enhance keyword research, content relevance, and user engagement.
Voice Search Optimization:
Detail: The rise of voice-activated devices necessitates optimizing for voice search, which often involves natural language processing and focusing on conversational keywords.
Visual Search Optimization:
Detail: Visual search allows users to search and shop using images instead of text queries, making image optimization crucial.
Blockchain Technology and SEO:
Blockchain technology, while often associated primarily with cryptocurrencies like Bitcoin, has implications that reach into the realm of SEO and digital marketing as well.
Here's a breakdown:
Detail: Blockchain can impact SEO in terms of data security, transparency, and preventing click fraud in online advertising.
Enhanced Security:

Blockchain can enhance SEO and digital marketing security by providing decentralized data storage, reducing the risk of hacking and data theft. This could be particularly relevant in securing user data and ensuring privacy, which can also impact a website's reputation and user trust.
Verified Transactions:

Blockchain allows for verified and transparent transactions. In the context of SEO and digital marketing, this could be utilized for transparent advertising where users can verify ads and ensure they are not fraudulent or malicious.
Decentralized Search Engines:

Blockchain technology can also pave the way for decentralized search engines, potentially disrupting the current search engine model. Decentralized search engines like Presearch or Bitclave offer users a private, decentralized alternative to traditional search engines.
Smart Contracts:

Smart contracts, which automatically execute transactions when their conditions are met, could be used in affiliate marketing and online advertising to ensure that all parties adhere to agreed-upon terms without needing an intermediary.
Ad Fraud Prevention:

Blockchain can be utilized to combat ad fraud by verifying the legitimacy of clicks and ensuring that genuine users rather than bots are viewing ads.
Enhanced User Privacy:

With growing concerns over user privacy and data protection, blockchain can provide a solution by allowing users to control who has access to their data and how it is used.
Tokenization:

Blockchain allows for the creation of tokens, which can be used to incentivize and reward users for their engagement and participation, potentially creating new models for user interaction and content monetization.
Tools:

Brave Browser: A blockchain-based browser that focuses on user privacy and ad-blocking while also rewarding users with Basic Attention Tokens (BAT) for viewing ads.
Presearch: A decentralized search engine that rewards users with PRE tokens for using the platform.
While blockchain technology is still relatively new in the context of SEO and digital marketing, it presents numerous opportunities and potential for disruption in the industry. From enhancing user privacy and data security to creating new models for user engagement and content monetization, blockchain could significantly impact the digital marketing landscape in the coming years.
Mobile-First Indexing:
Detail: With Google's shift to mobile-first indexing, ensuring your website is mobile-friendly is paramount.
Tool: Google's Mobile-Friendly Test – Check your website's mobile optimization and improve aspects that enhance mobile user experience.
To stay ahead in the digital landscape, embracing and optimizing for emerging technologies is essential. Artificial Intelligence is transforming SEO, voice and visual search are becoming more important, blockchain technology enhances security and transparency, and mobile-first indexing is critical for website success. Adapting to these trends will help your business stay competitive.
Next, we'll explore various SEO tools and resources, catering to various needs and budgets to help you optimize different aspects of your website and boost your SEO efforts. Whether you're fine-tuning keywords or enhancing security, these tools and resources will support your SEO journey.
SEO Tools and Resources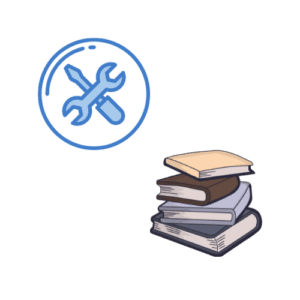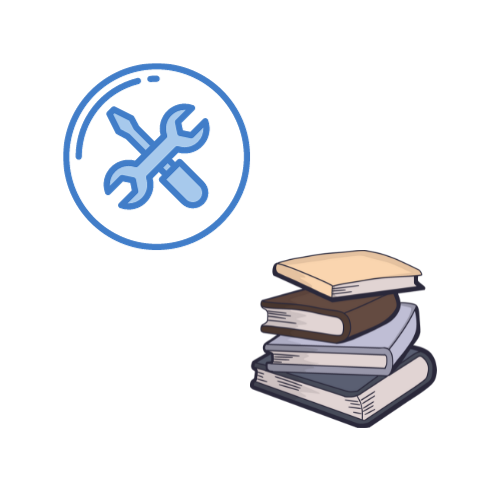 In this section, you'll find various SEO tools and resources featuring free and paid options. Remember to consider your specific requirements and budget when choosing the right tools for your needs.
Keyword Research:
Technical SEO:
Content Optimization:
Link Building:
Ahrefs (Paid): Offers a suite of SEO tools, including backlink analysis and competitive research.
Local SEO:
Schema Markup:
Website Speed:
Rank Tracking:
Google Analytics (Free): Offers insights into your website's traffic and user behavior.
SERPWatcher (Paid): (Mangools) Monitors keyword rankings and provides insights (pricing).
Social Media Management:
Email Marketing:
Competitor Analysis:
Jaaxy (Free Trial & Paid): Analyze your SEO Competition (pricing).

(Affiliate Disclaimer: I am an affiliate of Jaaxy; I base my recommendation on positive experience using it since 2017).
Content Creation:
Security:
Content Management Systems (CMS):
Joomla (Free): An open-source CMS for building websites and online applications.
Note: For the latest information on the availability of free trials, special offers, and other promotions for these tools, please refer directly to their official websites ( links provided above for your convenience). This will ensure you have the most up-to-date details to make an informed decision.
Conclusion
This guide has navigated through the multifaceted domain of SEO, addressing diverse aspects from keyword management to technical SEO, link building, local SEO, and content optimization, among others.
Choosing the right tools is pivotal – ensure they align with your specific requirements, budget, and overarching strategic objectives to formulate a potent SEO strategy.
In our thorough journey through SEO, we've dissected numerous elements, including the repercussions of mistakes, the development of a sturdy strategy, and the application of various tools and technologies.
Key Points:
Impact of SEO Mistakes:

Even minor SEO missteps can significantly diminish visibility and hinder user experience.

Common SEO Mistakes:

Identifying and rectifying SEO pitfalls and their implications.

Consequences of SEO Mistakes:

Exploring the broad impact of SEO errors on a website and business.

Navigating Through Negative SEO:

Implementing strategies to shield against detrimental SEO tactics.

Building a Solid SEO Strategy:

Developing a resilient, adaptable SEO strategy with a global outlook.

Moving Forward with SEO:

Upholding continuous learning, user orientation, and ethical SEO practices.

Measuring Success and Tracking Progress:

Continuously evaluating and adapting SEO strategies.

Blockchain Technology and SEO:

Leveraging blockchain for enhanced transparency and security in digital marketing.

SEO Tools and Resources:

Utilizing a varied set of tools and resources to bolster SEO efforts.
Employing consistent SEO practices, making data-driven decisions, and adapting to new technologies typically leads to better site visibility, more organic traffic, and improved user engagement.
Further Reading:
Frequently Asked Questions (FAQ)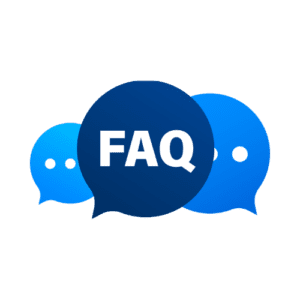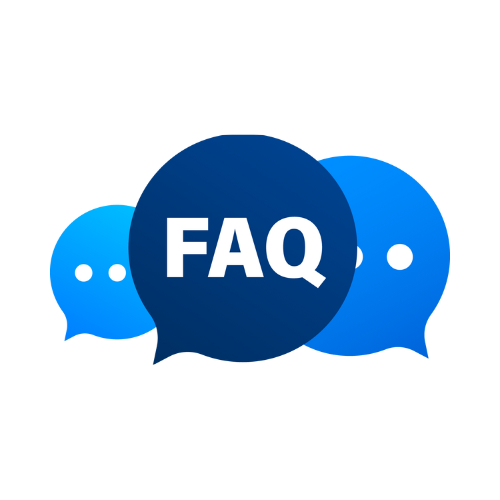 Q1: What is SEO, and why is it essential for websites?
A1: SEO, or Search Engine Optimization, involves optimizing your website to rank higher in search engine results pages (SERPs). It's crucial because higher rankings increase visibility, traffic, and potential customers.
Q2: How do I find the right keywords for my SEO strategy?
A2: You can use keyword research tools like Google Keyword Planner or SEMrush Keyword Magic Tool to discover relevant keywords. Consider your target audience, search volume, and competition when selecting keywords.
Q3: Is local SEO important for my business, even if it's not location-based?
A3: Yes, local SEO matters for all businesses. It helps attract nearby customers, build trust, and improve overall SEO rankings. Utilize tools like Google My Business to enhance your local presence.
Q4: What are some common SEO mistakes to avoid?
A4: Common mistakes include neglecting on-page SEO, ignoring mobile optimization, not using analytics tools, and overlooking backlink quality. Review your SEO strategy to steer clear of these errors.
Q5: How can I protect my website from negative SEO attacks?
A5: Regularly monitor your backlink profile using tools like Ahrefs to safeguard your site. Implement strong security measures and disavow any harmful links through the Google Search Console.
Q6: How do I measure the success of my SEO efforts?
A6: You can measure success through metrics like organic traffic, keyword rankings, click-through rates (CTRs), and conversion rates. Tools like Google Analytics and SEMrush can provide these insights.
Q7: What are some emerging SEO trends to watch out for in the future?
A7: Keep an eye on voice search optimization, AI-driven SEO strategies, and mobile-first indexing as they shape the future of SEO.
Q8: Are there ethical considerations in SEO practices?
A8: Yes, ethical SEO practices, known as white hat SEO, are essential. Always follow search engine guidelines, provide value to users, and avoid manipulative tactics like keyword stuffing or link schemes.
Q9: Where can I learn more about SEO and stay updated on industry news?
A9: To stay informed about SEO and industry updates, consider subscribing to SEO news websites like Search Engine Journal, Moz Blog, and the Google Search Central Blog. Engage in SEO communities and forums like Moz Community and SEO Forum to exchange knowledge and stay abreast of the latest trends and updates in the SEO world.
Q10: Should I hire an SEO professional or manage SEO in-house?
A10: The choice depends on your resources and expertise. While hiring an SEO professional can provide specialized knowledge, smaller businesses can start with in-house efforts using available resources and tools.
Q11: How can AI be integrated into an SEO strategy?
A11: AI can seamlessly integrate into SEO strategies by utilizing algorithms and tools that employ machine learning and data analysis. This enhances various aspects of SEO, such as content optimization, user experience, and predictive analytics for search intent. For instance, AI tools like ChatGPT can be used to create content, while platforms like BrightEdge utilize AI to provide actionable SEO insights and recommendations. AI automates and optimizes decision-making processes by offering insights derived from data analysis and predictive modeling.
Q12: What impact does blockchain technology have on SEO practices?
A12: Blockchain technology can enhance transparency and security in digital marketing and SEO practices. It can potentially change how transactions occur, how data is verified, and how information is stored and shared. For instance, blockchain could be used to verify the authenticity of backlinks, ensure transparent user data management, and create decentralized search engines or platforms.
Q13: How can SEO strategies adapt to leverage emerging technologies?
A13: Adapting SEO strategies to emerging technologies involves staying updated with the latest advancements, understanding their SEO implications, and implementing strategic changes. For example, with the rise of voice search technology, SEO strategies might shift towards optimizing for conversational keywords and phrases. This involves utilizing new tools, adopting different content creation and optimization strategies, and aligning SEO practices with new technologies like AI and blockchain capabilities and requirements.
Q14: What tools are available that utilize AI for SEO purposes?
A14: Numerous tools leverage AI for SEO, including ChatGPT for content creation, BrightEdge for SEO insights, and Clearscope for content optimization. Other tools like MarketMuse and SurferSEO also utilize AI to analyze content quality, provide optimization recommendations, and offer insights into SEO performance. The choice of tool would depend on specific SEO needs, such as content optimization, data analysis, or user experience enhancement, and it's crucial to select a tool that aligns with your SEO objectives and strategies.
Until Next Time, Kerri
Founder of Marketing with Kerri
Email: kerri.o@marketingwithkerri.com
Member of Wealthy Affiliate
Member of Jaaxy
Member of SiteRubix
Until Next Time, Kerri
Founder of Marketing with Kerri
Email: kerri.o@marketingwithkerri.com
Member of Wealthy Affiliate
Member of Jaaxy
Member of SiteRubix