Hi, thanks for stopping by. You probably found me searching about Wealthy Affiliate ( WA), wanting to know if it is legitimate or a scam.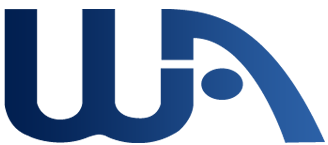 I wrote Wealthy Affiliate Review: From the Inside for you, with a different perspective than many other reviews. My goal is to give you an honest review, so you can make an informed decision on whether it is a good fit for you.
How is this review different?
I have been inside WA since 2013, and my perspective is different than someone who joins, looks around for a while ( mere hours most of the time), then writes a review.  
The overall feel of many reviews is that they are motivated by commissions.
Instead of writing for you and providing you with information, they are focusing on making a commission by convincing you that WA is bad and that whatever they sell is good.
They can't say outright that WA is a scam or that it doesn't work – if they are writing an honest review. But they can pick at it until they can zero in on something, make it negative, and run with it.
Quick introduction:
A long story short: I joined Wealthy Affiliate (WA) in 2013 when I was tired of wasting time and money being scammed. I just wanted to find a legitimate way to make money from home. I spent years looking but never quite got a hold of one. Then one day, I found one of those ' ways to avoid being scammed" sites that came up in one of my Google searches and clicked on it.
What got my attention first was the > Try Wealthy Affiliate Free, No Risk, and No Credit Card Required.
If you have been searching for years, as I had, you know that this doesn't happen – everyone wants to give you a "free" trial, but they want your credit card information first.
That was just the beginning; I had finally found the ALL-IN-ONE PLACE I had been searching for.
---
Let's get into it:
Name: Wealthy Affiliate
Website: www. wealthyaffiliate.com
Owners: Kyle and Carson
Special Offers:
100% Free 7-Day Trial ~ No Risk, No Credit Card Required
$49 Per Month + FREE DOMAIN
$99 Per Month + 2 FREE DOMAINS
Yearly Subscriptions Available
Overall Rating: 90 out of 100
Canadians Kyle Loudoun and Carson Lim founded Wealthy Affiliate, and both were very successful bloggers and online entrepreneurs before they launched Wealthy Affiliate on September 10th, 2005.
Over the past 17 years, Kyle and Carson have grown and expanded Wealthy Affiliate to be one of the most reputable and affordable platforms for building an affiliate marketing business.
While other places charge $ 1,000s – $10,000s of dollars for "Junk" services, training products, and help, AND and keep raising their prices . . .
Wealthy Affiliate focuses on providing the BEST, most cost-effective platform in the world, and has not raised its Premium Prices in 10 years!
Wealthy Affiliate has everything you need all in one place: Training, Hosting, Keyword Research Tool ( Jaxxy), tools, support, + more; their focus is to teach you how to create and build a lucrative and sustaining online business.
Is Wealthy Affiliate a Scam or Legit?
First will go over the Training; next, What's inside the 3 Memberships ( 100 % Free Trial No Credit Card Required); then, Websites, Hosting and Domains, then additional training and classes, next Bootcamp and how you can Earn As You Learn, then the support system, community, instant help, and expert coaching of WA, next, success, and contact us, then WA is not perfect, next Jaxxy: Keyword and Research Platform, then Earn Revenue by Referring People to Jaxxy, next WA rating and lastly FInal Thought + Special Bonus.
~ If you're going to break something down to see how it works, it's essential that you have the pieces.
---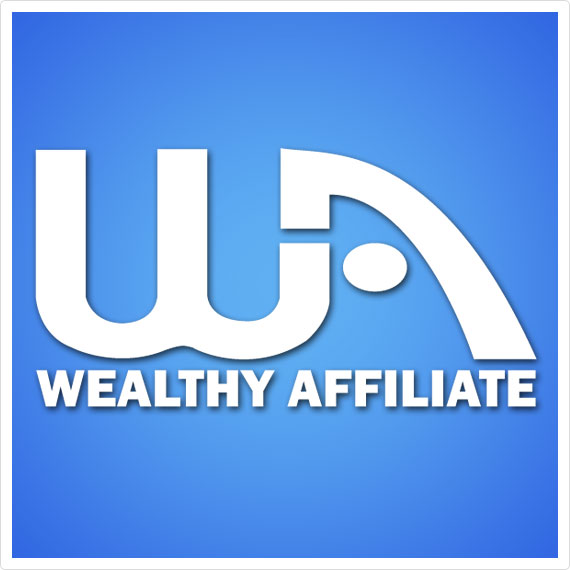 Wealthy Affiliate Powers Affiliate Marketers Worldwide.

The Features You Need to Succeed.
Perfect for Beginners and Experts Alike.
Keep in mind that you not only get all the training, tools, and support you need to create and build a business but that you can rinse/repeat, which means you can take what you have learned and create as many businesses as you want in any niche.
Even if you started WA as a complete newbie, with no skills and no experience, with an interest in making money online from home, and never thought about starting a business, ~ you can do both.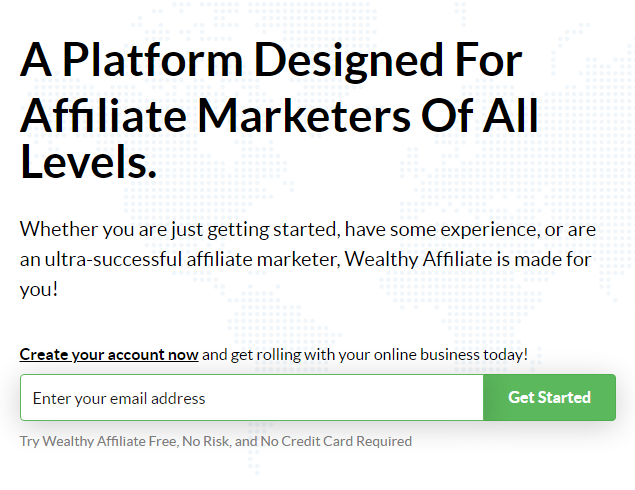 ~~> Free Trial, with No Risk and No Credit Card Required!
Training:
~ Wealthy Affiliate offers a FREE TRIAL
also referred to as "Starter", which is 100 % Free, that gives you the opportunity to TRY it BEFORE you BUY it.
It is not all FREE; there are 2 Paid Memberships if you decide to upgrade and continue, Premium and Premium Plus.
Starter members get the FIRST LEVELS of the 2 core training's FREE!
Level 1 Online Entrepreneur Certification
Phase 1 Affiliate Bootcamp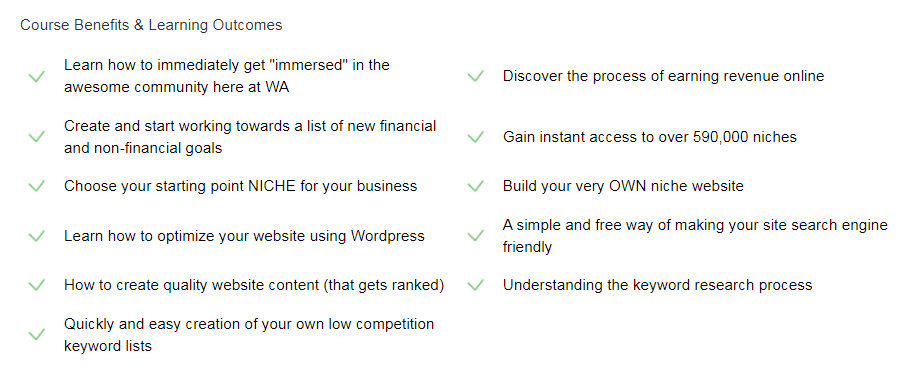 Level 2 thru Level 5 (Premium)





Phase 2 thru Phase 7 (Premium)

What's inside the 3 memberships?
100% FREE TRIAL ( Starter), No Risk, and No Credit Card Required
Wealthy Affiliate: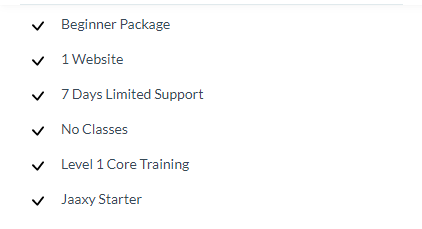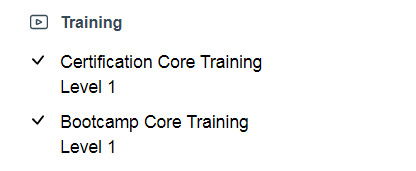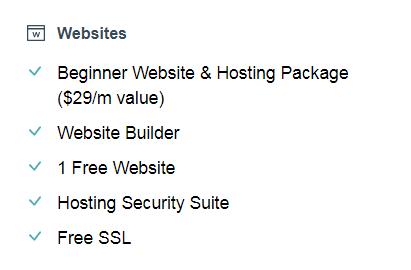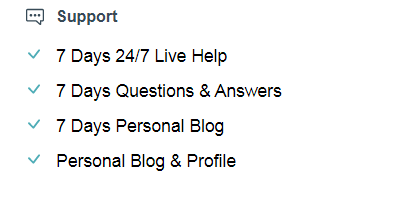 ---
Premium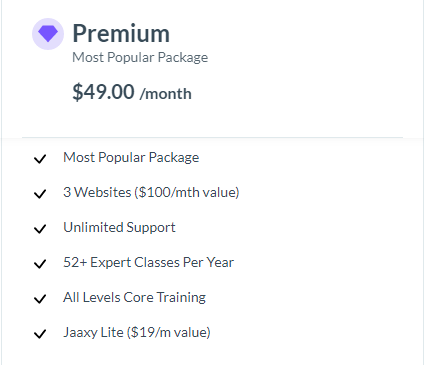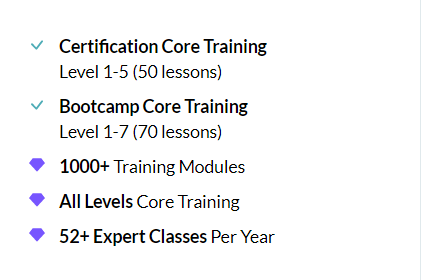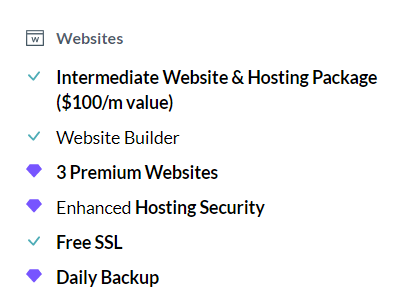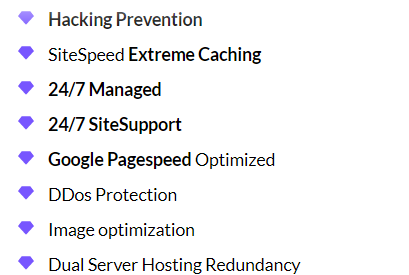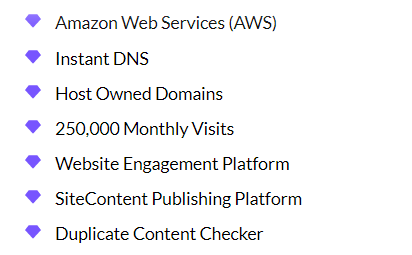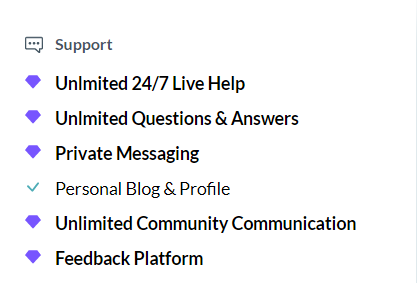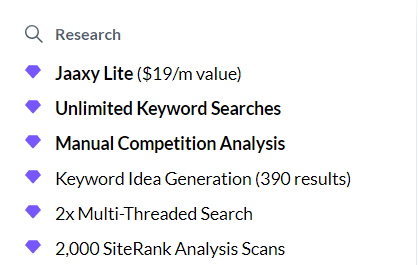 Premium Plus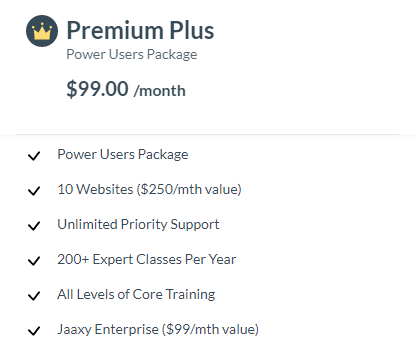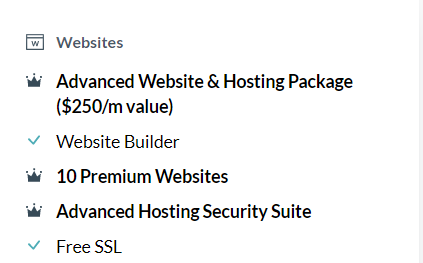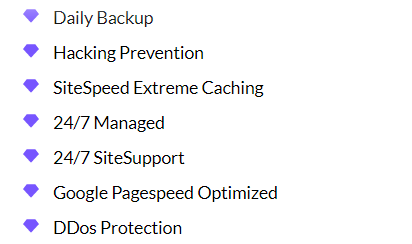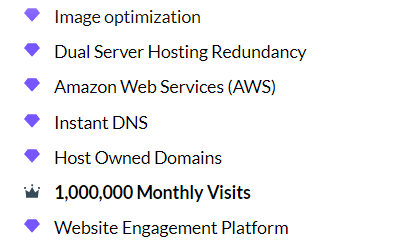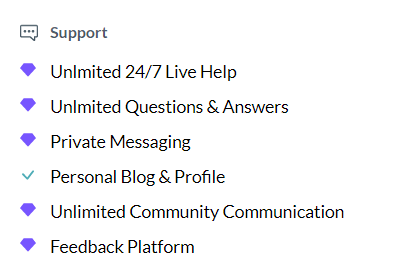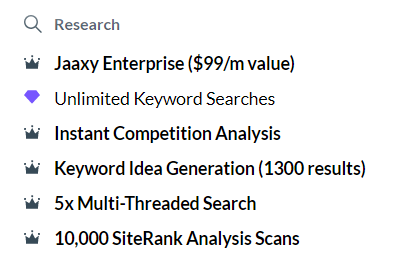 ---
Wealthy Affiliate (WA) has been around for 17 years. Are you wondering how it is going to keep growing and improving?
For Example:
Wealthy Affiliate is rolling out Closed Caption throughout the platform . . .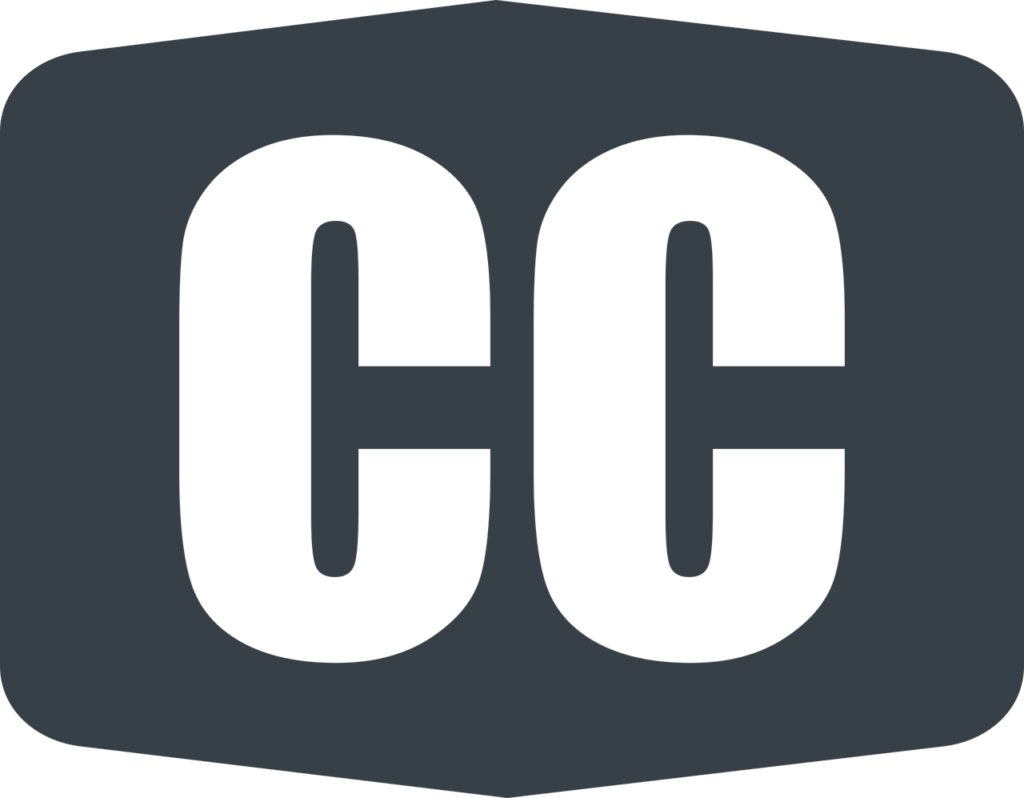 In August 2022, the announcement about the rollout came out, LEVEL 1 of both the core OEC training and Bootcamp training now have captions, as well as of other classes, and moving forward, ALL training will have CC.
---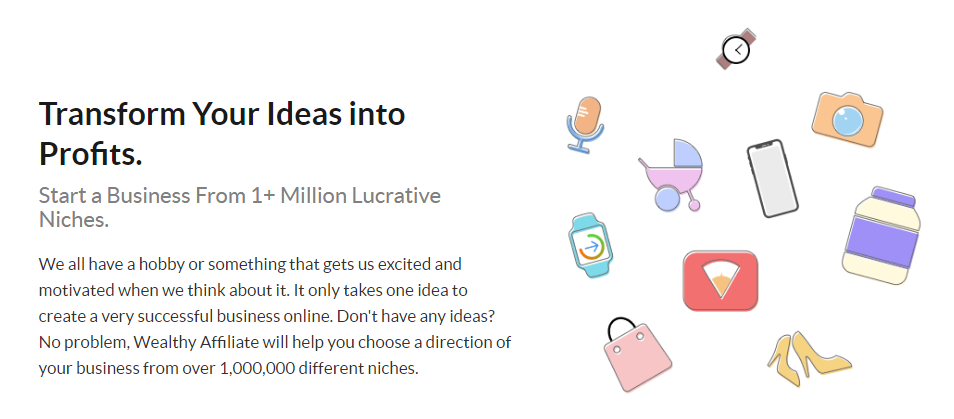 Many people start looking for a Niche by doing a Google search; the majority are looking for a niche that is the most profitable …
There are two big problems with that, one is that everyone who is looking for the most profitable niche is going to be swarming to all of these results, making them highly competitive and very hard to get approval for affiliate programs; the second problem is running out of things to write about. If you really don't care about the niche, you can get bored and run out of ideas fast. That's when many people give up, quit, and go chasing the next 'most profitable niche'.
This is where Wealthy Affiliate comes in ~ one of the things that you will learn is how to find low-competition niches that you can turn into a successful online business.
---
They say you can't build a website in 30 seconds ~ Let me show you they are wrong!
~ Websites ~ Hosting ~ Domains
~ Website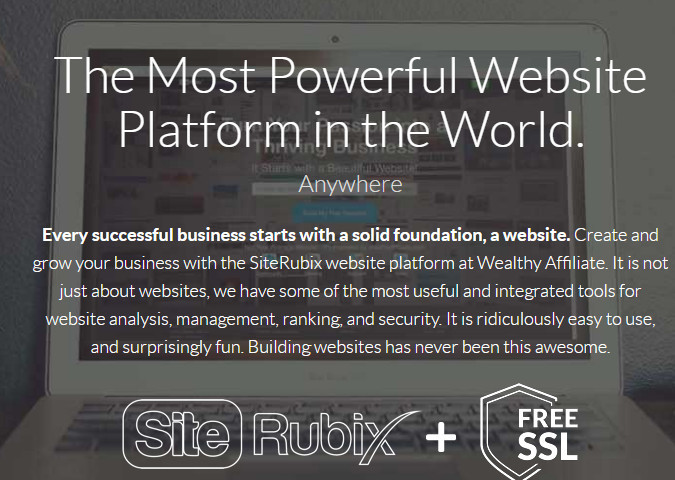 SiteRubix:

With SiteRubix, it is literally as easy as 1,2,3 to build your website, all the technical stuff is taken care of, and that peace of mind lets you focus on building your site, and your business.
4 Easy Steps
Step 1: Choose the Kind of Website:
Step 2: Choose a Domain
Step 3: Choose a Website Name
Step 4: Choose a Design
Starter Members 1 Free Website has GeneratePress to get you started.
Premium Members have 1000's Professional themes to choose from. You can change your theme anytime.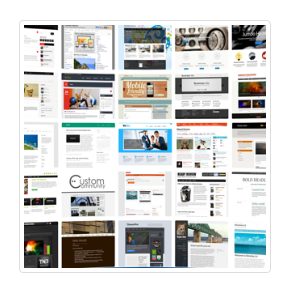 ~ Responsive and Mobile Ready!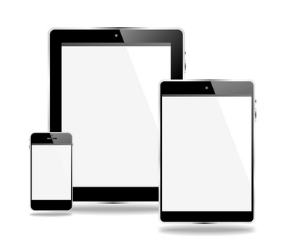 Wealthy Affiliate + SiteRubix + Free SSL
Starter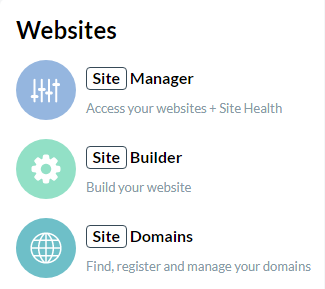 Premium and Premium Plus Only: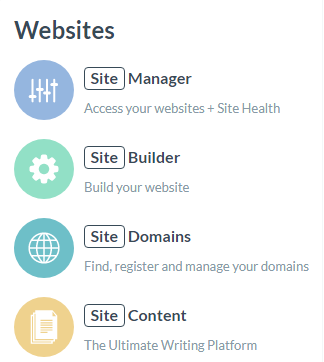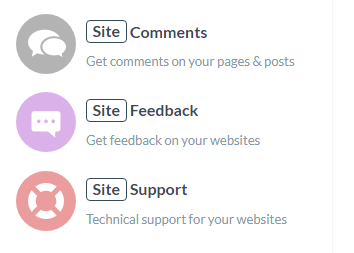 ~ Some of the training on Websites includes:
Level 1 of the Starter membership ( Free Trial)
Online Entrepreneur Certification – Level 1: Lesson 4 ~ "Building Your Own Niche Website"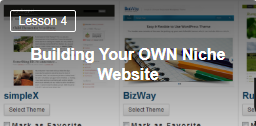 Affiliate Bootcamp Level 1: ~ "Building Your Website"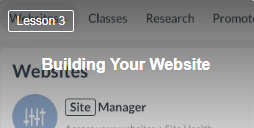 There are more pieces of training as you build out your website.
---
~ Hosting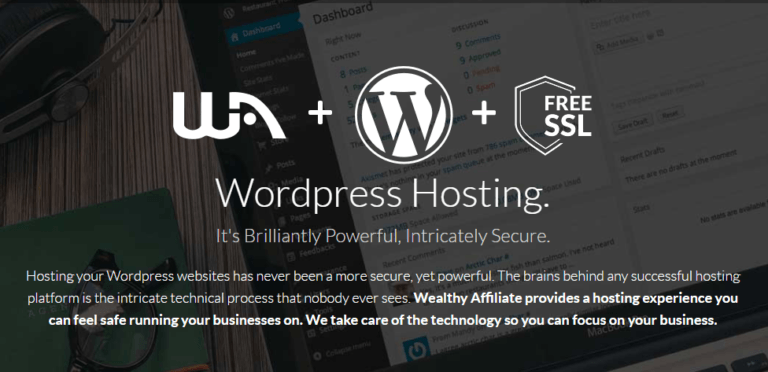 Some of the Features & Benefits of WordPress Hosting
Starter (Free Trial) ~
Virus & Malware protection
Premium ~
Free SSL ~ included in the Premium Membership for any domain you host

SSL is ranking better in Search Engines

Elsewhere, this is a "paid" service, the average cost is about $50 per year/ per domain
24/7 Managed Monitoring
24/7 Automated monitoring
24/7/365 Site Support – Average Response < 5 minutes!
Virus & Malware protection ( All Memberships)
Powerful Servers, Powerful Sites

Hosting package FREE with WA with Premium /Premium Plus membership

This is a "paid" service elsewhere that can run you between $250-$300 per month for hosting packages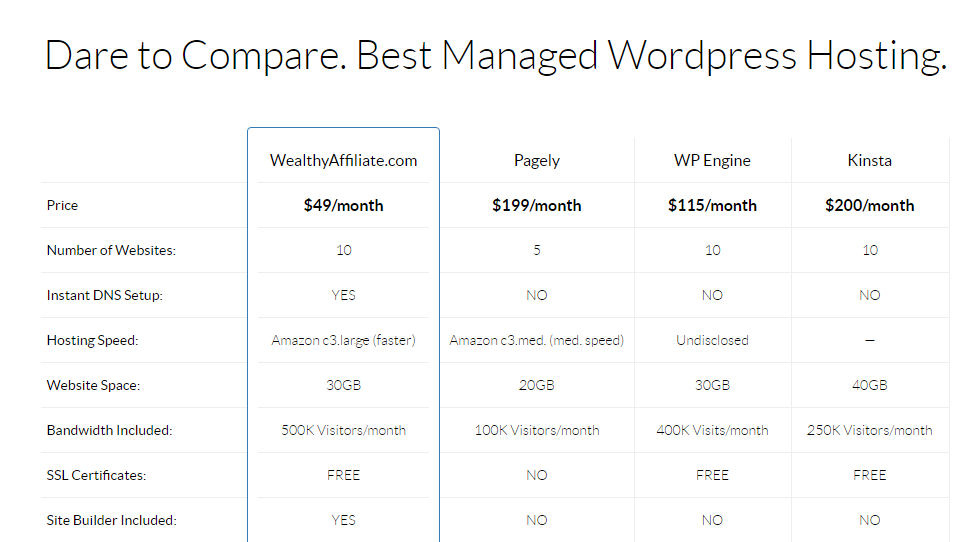 ~ Domain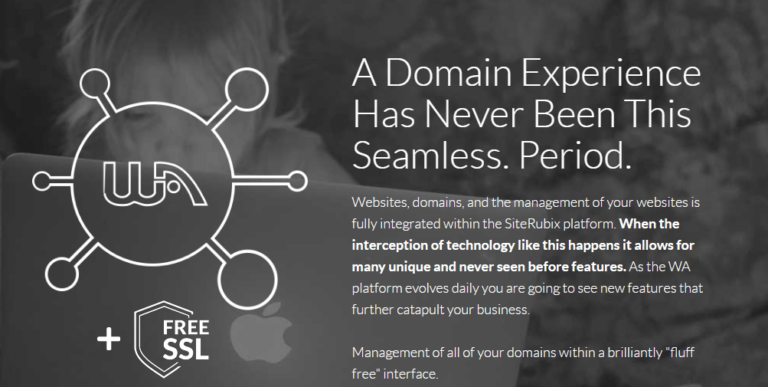 SiteDomains platform at Wealthy Affiliate will instantly allow you to uncover any domain in seconds, and you can Register and Manage them all in one place.
One Flat Rate of $14.99 / per year and Zero Upsells;
Everything you need is included with each Domain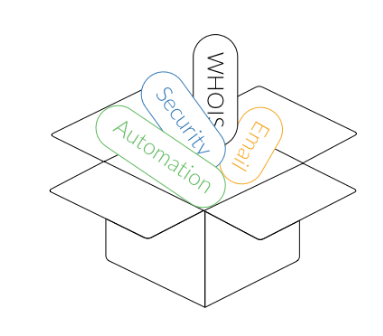 Features usually "ADD ONS" and COST EXTRA with other Domain Registars . . .
Email accounts
WHOIS protection/privacy
Domain security
Advanced DNS automation and management
~~ are INCLUDED for no extra cost with Welathy Affiliate Premium Membership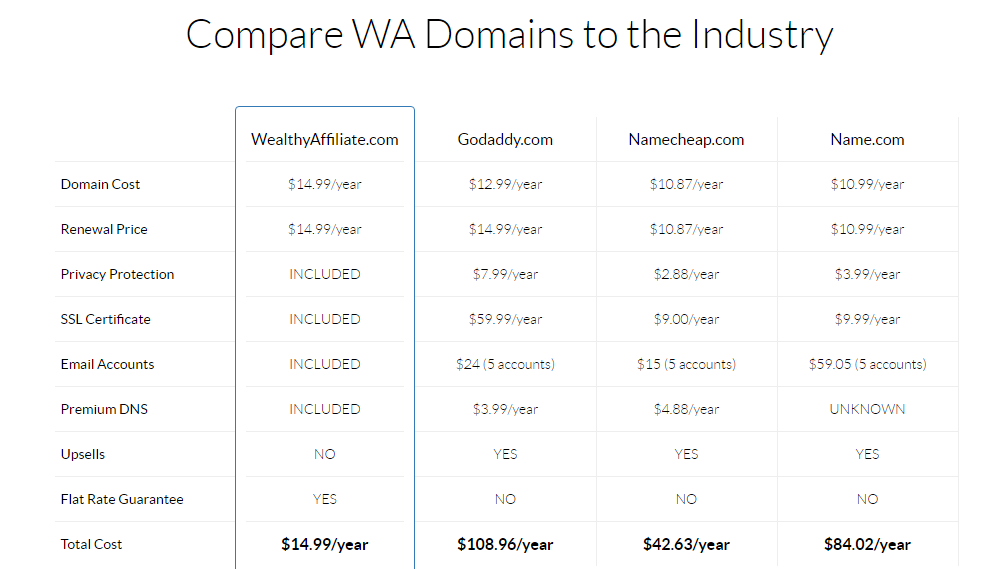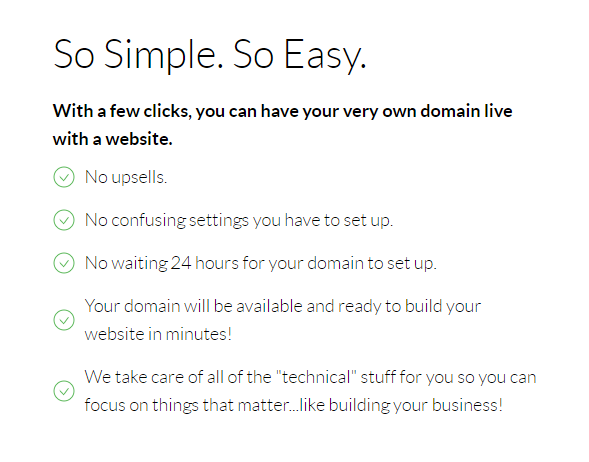 ---
Online Entrepreneur Certification:
Level 2: ~ Building Your Own Traffic Producing Website
Description:
15 Lesson Course
"Traffic regardless of the nature of your online business is the root of all success. If you can learn how to effectively get traffic to your website, you can accomplish an extraordinary amount of success.

This 15-lesson training is going to walk you through no-cost traffic generation techniques that will allow you to capture highly relevant traffic in any niche."
---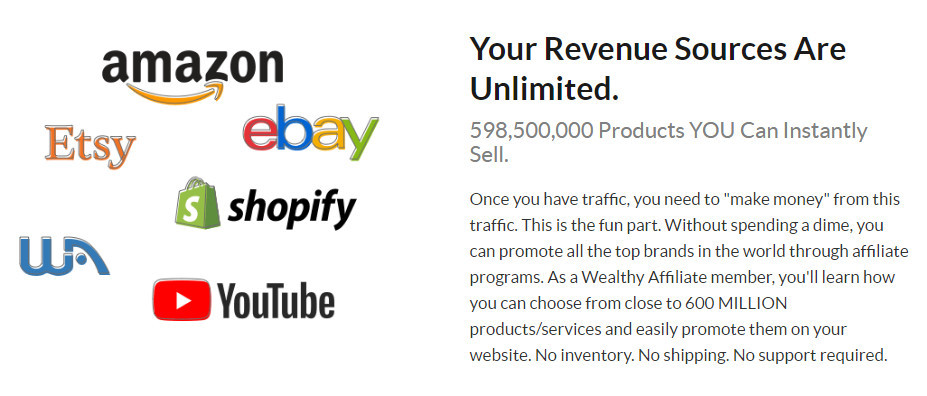 Online Entrepreneur Certification:
Level 3 ~ Making Money
Description:
10 Lesson Course
You have a website, you have content, and you know how to get traffic…now what? Time for THE MONEY. Once you understand how to get traffic and you start getting traffic, there are many ways in which you can earn revenue. In this course, we are going to walk you through a number of ways you can earn money through your site.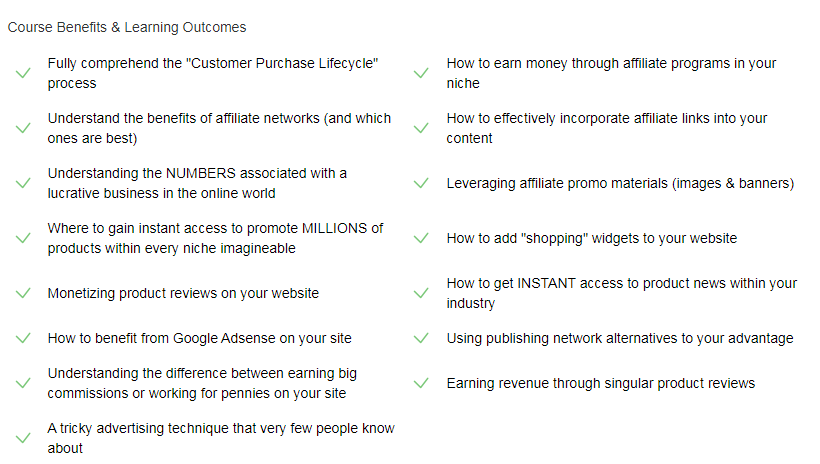 Additional Traning and Classes
In addition to the 2 core pieces of training there is also Training HQ and Classrooms within the Training tab, and Classes which is its own tab in the main menu.
Training HQ and Classrooms
Training HQ:
Under the Training Tab on the main menu
~ Click on the Traning HQ folder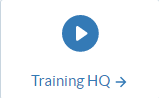 Using the search bar you can find Classrooms, Training, and Tutorials…
You can also filter by the "Choose Topics" drop-down and you can dig deeper into the sections: ALL-Classroom- Events / All-New-Popular.
The Training HQ main menu . . .

Classroom:
Under the Training Tab on the main menu
~Click on the Classroom Folder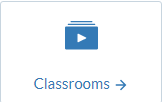 This also takes you to Training HQ, BUT the filter is set to "Classrooms"
where you can filter by "Choose Topics", "All", "New", or "Popular" or use the Search Bar

Choose Topics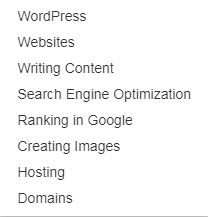 NOTE: Classrooms, Training, and Tutorials… are being added all the time
Classes
Main Menu under the Classes Tab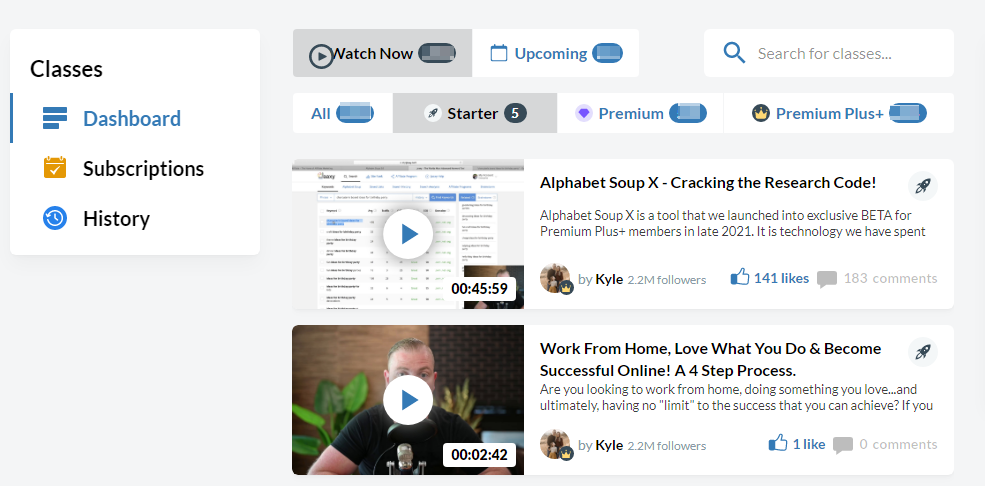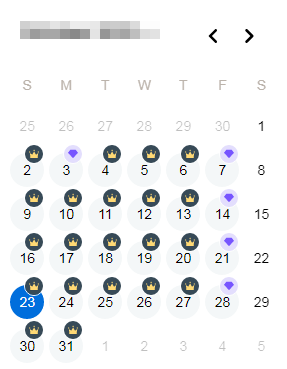 You can also use the calendar to filter by "Watch Now" or "Upcoming" classes
Note:
The number of classes and the Month and Year on the Calander are blurred out, it's because there are New Classes being ADDED ALL THE TIME.
To give you an idea of how many there are right now, there are over 900 listed in the "ALL" box at the time of this review.

At this time there are over 40 categories
~ a small example …
Social Media Marketing SEO
WordPress
Amazon
Research
Keywords
. . . many more
There are 5 Classes for Starter (Free Trial) Members
Alphabet Soup X – Cracking the Research Code!
Work From Home, Love What You Do & Become Successful Online! A 4-Step Process.
The 4 Steps to Creating a Successful Business Online
Insights into Efficiently Becoming an Expert in 2018
Kyle's First Live Class, Learn From My Last 14 Years
You can filter by using . . .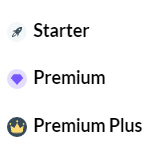 So you can see that every step of the way, you have not only the training that takes you step-by-step, you have other classes to take, tutorials, and videos to watch… ~ you have a whole system of learning at your fingertips, so you can keep learning and growing.
There is so much more to the training, classes, tutorials, and videos. If you do decide to check Wealthy Affiliate out, take a good look around at everything that it has to offer.
I think that if you are really interested in learning how to create and build an online business, then you will see the massive value that it has and that it is genuinely going to help and support you in your journey because the basis of Wealthy Affiliate is helping people like you and I succeed.
---
I want to stop here for a minute, and address one of the cons some people say, which is that,
WA forces you in some way or form ONLY to promote Wealthy Affiliate.
I don't agree with this, but I want to point out what Wealthy Affiliate does say, and you can come to your own conclusion.
The main training is on Online Entrepreneur Certification. Inside that first Level 1 training, there is a spot where it gives you the OPTION of switching to Affiliate Bootcamp.
Here is what the training says :
" There is NO SUCH THING as choosing the wrong niche.

Also, note that you can always change your niche down the road. Just because you are choosing a niche now does not mean you will be in this particular niche forever. Either way, please do not spend a week choosing your niche. Within the next 15-30 minutes (maximum) you should have your "starting point" niche chosen.

If you have any questions about your niche, feel free to leave a question below and we will help you out.

If you are REALLY STUCK at this point and you cannot decide on a niche, perhaps you may be interested in the make money/affiliate marketing niche. If you don't have a niche at this point, this will be your niche and we have an Affiliate Bootcamp dedicated to those that are interested in promoting Wealthy Affiliate"
Citation: Entrepreneur Certification: Level 1 Choosing a Niche
My take is that they are giving you an OPTION of switching to Affiliate Bootcamp if you are stuck and can't choose one. I never felt any pressure only to promote Wealthy Affiliate, and I have not heard any rumbles within the community about it either.
Others may read that differently, and there are some reviews that specifically mention it. Again I want to give you information and help you decide if WA is right for you.
Premium Members also have access to…
Description:
These strategy sessions complement Bootcamp and will help you advance your business through a broader understanding of the make-money-online niche and how to most appropriately build out and scale a business in this arena.

Within these monthly strategy sessions, you are going to be getting full updates on the technology we have available to your business, but I am also going to be helping from a motivational and mindset side of things as well.
---
An opportunity to Earn While You Learn ~ Free members can earn a commission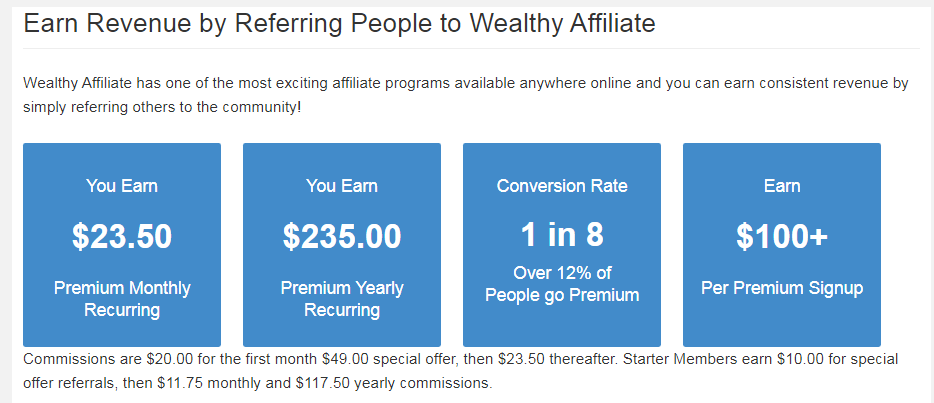 ---
Affiliate Bootcamp is a legitimate way to Earn As You Learn then, you can take that knowledge and create as many niche businesses as you want. Rinse and Repeat.
---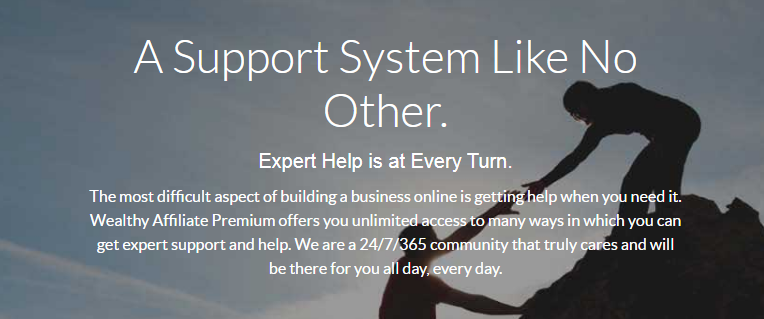 Support and Mentorship Features & Benefits
Premium Members:
24/7 Answers to Questions
Live & Instant Support
5 Minute or Less Website & Hosting Support

Direct Access to 10,000's Industry Experts
Website/WordPress Support
~Community:

It's Worldwide and It's intimately Big.

Community Features & Benefits
Premium Members
24/7/365 Help
Networking With 1.2 MILLION Members Strong
Expert Mentoring and Support
Ambassadorship Program Access
Create Long-Lasting Relationships.
There is no place in the world like WA when it comes to walking in as a stranger and being greeted and welcomed like a friend, creating relationships with people from all over the world.
There are 10,000's people connecting and networking every day.
Instant Help:
You are NEVER ALONE in WA; there are many ways to ask for help, and here are a few of them :
The Search Bar
Live Chat
At the end of the lessons, there is a question-and-answer box
Under the HELP TAB~ Help Center dropdown

Site Support
Ask A Question
Private Message ( more commonly known as" PM")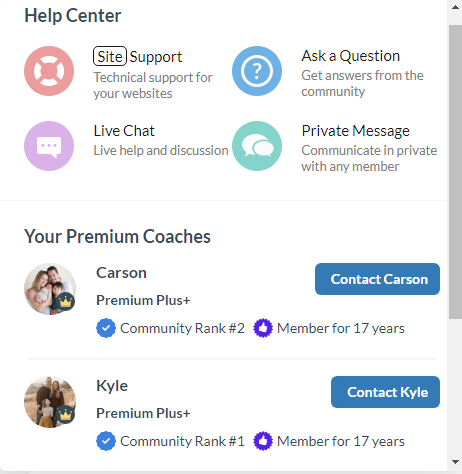 The average time to get an answer is 1.8 minutes
Community interaction per day 32,000 +
The WA community really does have a personal touch, such a large community, with people who genuinely want to help you, and want you to succeed.
~ Success:
Be a sponge; soak up all the experience, bits of knowledge, and advice, that those that have found Success with WA offer.
They are around, they are available, and they are approachable.
I say you are never alone in Wealthy Affiliate ~ that is the truth.
Whenever I have had a question, been stuck, or was frustrated, …. someone has always been there to help me out.
Kyle and Carson make a bold promise, and they back them up all the way.
Noone fails unless they quit.
Everything you need to create and grow a business to any level is at your fingertips.
It's simple, the training works ~ If you follow it and put in the time and effort.
~Contact Us:

I have NEVER seen a program where you have as much access to help. To be able to reach out to the owners and in my experience, get replies no longer than 24 hours. With almost 1.5 Million ( and growing ) members, that is something special, and it goes to show how committed to helping people Kyle and Carson are. I have sent Kyle messages over the years, asked questions on his profile page, and asked questions after a lesson. I have ALWAYS received an answer, and it has always been a fast response.
---
Wealthy Affiliate is not perfect:
There are always things that can be improved on; no one and nothing is perfect.
It's not an honest review if you only talk about the PROs and don't talk about the CONs.
No refund policy ~ They tell you upfront and you agree to the terms and conditions; it's an automatic payment. People need to be responsible and cancel their membership, not use half of it, then insist on a refund because they didn't pay attention.
Wealthy Affiliate makes this very clear and does not hide its policy.
"The Wealthy Affiliate Premium Membership and Paid Services are billed in advance on a monthly or yearly basis (as per the option you have chosen when you purchased Services) and are non-refundable for the subscription period they are purchased for."
Outdated training ~ Agreed – some training has not been updated in a while. I found other reviews that also agree it could use an update but also point out that you still learn a solid base to grow from. Every training taught within WA is a long-term and proven strategy.

Wealthy Affiliate's core training will be totally revamped and updated ~ if you want to check it out, here is the link again Training our vision for the future
Starter Training Updated (October 2022)
Captions Are Being Rolled out ( August 2022)
WA is always changing for the better. Kyle and Carson are active, present, and hands-on; they are always looking to improve and grow Wealthy Affiliate.
No Black Hat techniques in the training: these techniques ( black or gray) are those that teach you to break the rules or skirt them, with link-building techniques that can lead to your site being penalized by the search engines. ~ WA training is a completely white hat.
Forcing people to promote WA ~ I talked about this earlier, and I didn't get that take on it. Other reviews state that the core training pushes you by saying if you are stuck and can't pick a niche, you can switch to Affiliate Bootcamp and promote Wealthy Affiliate. I see it as an option, if you can't choose a niche, here is something you can promote and earn a commission as you learn how to build your own online business. I see it as a great opportunity, and how many other programs let FREE starter members earn commissions?
WA encourages people to choose something they're passionate about rather than something lucrative. ~ One of the reasons people fail is that they don't care bout the niche they chose; they run out of things to write about, lose interest and quit. Focusing only on making money, their content suffers, they don't gain authority and trust, won't generate traffic, which means they won't be successful. Once in a while, there might be a flash-in-the-pan success, but it will burn out.
Information Overload ~ Agreed – A lot is going on; the blog roll is constantly changing, live chat is rarely not moving quickly, and it has many moving pieces. It's easy to get distracted and bounce from one place to another, getting lost and losing focus. But it's also a PRO; the training and the classes, tutorials, and webinars are all part of the training, which is a process ~ stick to it and follow it. Part of creating a business is being focused, and putting in the time and effort in; if you won't do that, then you aren't going to succeed no matter what platform you try.
Irrelevant Ranking system ~ Agreed- One part of WA that I'm not a fan of either. The way it is set up, you could be an Ambassador and be ranked in the top 25 Affiliate members – BUT not because of your knowledge or experience, – but only because you comment on everything and post blogs about whatever is on your mind ( related or not), overly active in Live Chat, and pretty much take over, with the intention of getting a good rank. New members often get obsessed with rankings, often not giving out the best advice ~ It could use a better monitoring system and a way of seeing how members reach top rank and ambassadorship, and the base should be knowledge and experience.

I love the concept of Live Chat; it's great to have people from all over the world to talk to, connect with, learn from, and share with. There are also many full-time online business owners there, members that have been with Wealthy Affiliate for a lot of years, and Kyle and Carson ( co-founders of Wealthy Affiliate ) are also on there, as well as some of the expert trainers. It is one of my favorite things about WA; overall, it is a positive experience; you can learn much and get so much help and support.
Wealthy Affiliate is not perfect; we can go back and forth all day ~ you can find cons in everything, and you can find pros in everything.
What it comes down to is doing your due diligence, checking out the platforms, testing them out, and deciding for yourself if it is a good fit for you.
To sum it up, the majority of the negative reviews have some variations, there is a lot not to like about them, but they are not a Scam, not MLM, and not a Pyramid Scheme.
---
TAKE AWAY:
There are so many SCAMS and SCHEMES; you have to pay upfront ( hundreds, thousands of dollars ), the platform or service doesn't work, the training is limited at best, there is no one to ask for help, and there is no support, and when you go to look, you can't find any way to contact them. I have fallen for a lot of them; I'm sure many of you have too. You get skeptical, and you get frustrated, and sometimes it makes you want to quit.
Don't Give Up ~ There is a legitimate place that won't fail you; the only way you can fail is if you quit.
( I am going to give you a button to go check it out for yourself )
WA has everything you need, all in one place
---
Jaxxy: Keyword and Research Platform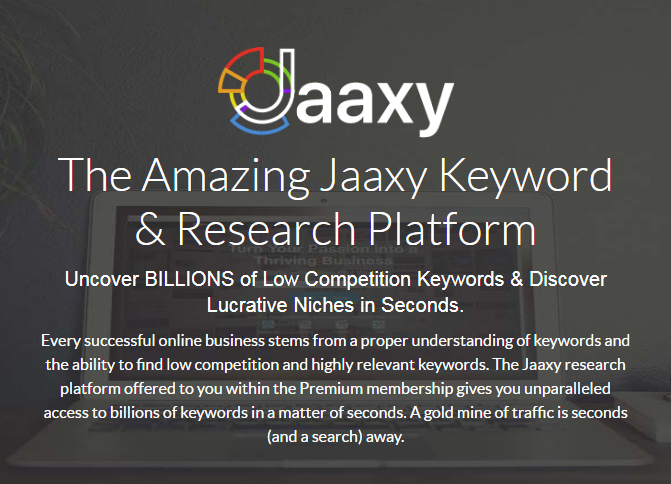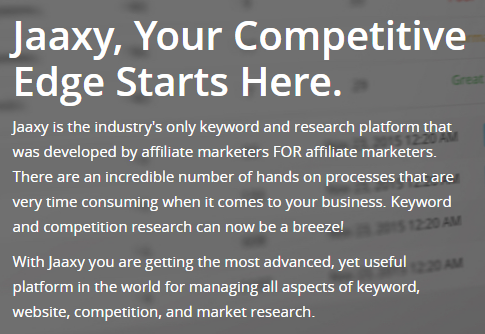 Jaxxy Memberships:
Keywords & Opportunity is Unlimited
SiteRank, Tracking Your Website Rankings
Reverse Engineer Successful Websites
Brainstorming New Ideas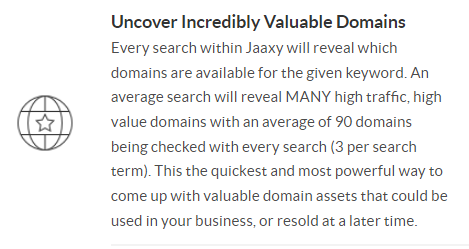 Jaxxy is powered by Wealthy Affiliate, so you can access all their Training, Tools, and Support.
On the Wealthy Affiliate main menu bar
~ Click on "Research"

Jaxxy Homepage

~ Wealthy Affiliate training for Keywords and other lessons will use Jaxxy to do the research and will explain how to use "Keywords", "Alphabet Soup" and "Brainstorm", and how to save keywords to Lists . ..
Access to and training of Jaxxy start in Level 2 of the Core Training go throughout the training and as mentioned above Level 2 – level 5 in OEC and Phase 2 – Phase 7 in Bootcamp are Premium Memberships
OEC: Level 2: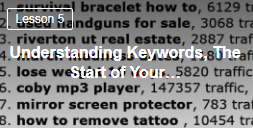 Bootcamp: Level 2: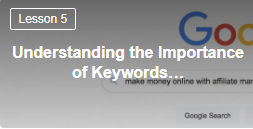 ~ "Jaxxy Help" tab
In the Jaxxy Home Page Menu

3 Bonuses you can download and 4 Training Video
3 Bonuses

4 Training Videos
Jaaxy Keyword Research & Management
Jaaxy Website Research and Analysis
Niche Research Refinement
The Affiliate Program Walkthrough
---
Wealthy Affiliate Ratings:
Wealthy Affiliate has industry-leading ratings in...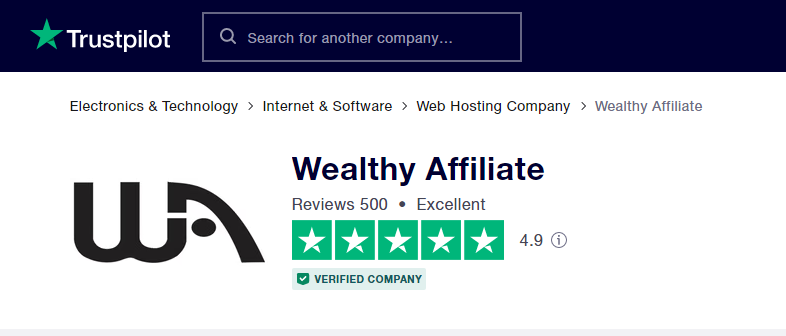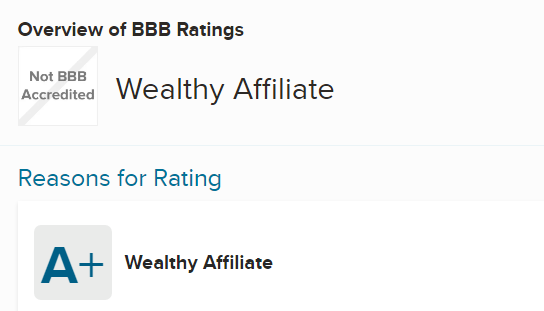 Wealthy Affiliate Review: From The Inside
Overall Rank: 90 out of 100
Verdict: Legit!
Do I recommend WA?
Yes, for all the reasons I mentioned and about a million other little things.
Final Thought + Special Bonus!
Although reviews are helpful, I believe in checking things out for yourself, doing your own research and digging, and coming to your own conclusion.
Join the Starter it's $0 ~~ with No Risk and No Credit Card Required, and did I mention it's FREE!
Upon joining, I will make sure to get in touch with you, and I want to make sure you know that I am here to help you out. I want you to make me one promise if you do join… that you will set up your account. It's simple, and you will be walked through it upon joining WA ( Wealthy Affiliate).
Join Wealthy Affiliate $0 Membership Here!
How To Claim Your Bonus. . .
When you join your FREE Starter Account, I am going to offer you a bonus if you do decide to become a Premium member within the first 7 days (including a 59% discount). When you create your account at Wealthy Affiliate, I will personally contact you on your profile page with my "hello" and some more information about WA, how to get help from me, and how to claim your BONUSES. Trust me, this is going to be some awesome stuff ( hint it includes my 9 years of experience and mentorship)
You will never know what you are missing all of these years until you step foot inside Wealthy Affiliate.
---
Marketing with Kerri is a site I created to help people navigate through all the Schemes and Scams out there and find their path to Success online. I am here to help you; whether you decide to join is up to you; there is no pressure. If you don't think it's for you and want to move on, that's cool too. I want to say thank you for your time and good luck. If you have any questions, please let me know.
Until Next Time, Kerri
Email: kerri.o@marketingwithkerri.com
Founder of Marketing With Kerri
Member of Wealthy Affiliate Since 2013
Member of Jaxxy Since 2013