Affiliate marketing is a practical way to generate income by promoting other people's products or services. Choosing the right niche is crucial because it helps you target your marketing efforts to a specific audience, making those efforts more effective and profitable.
In this post, we will explore various affiliate niches and discuss specific niche marketing strategies to help you navigate through different industries and optimize your affiliate marketing efforts accordingly. Whether you're looking at the health and wellness sector or considering the technology niche, understanding the unique strategies for each will be key to your affiliate marketing success.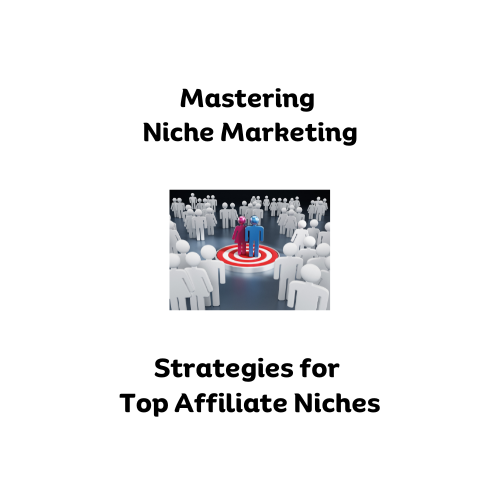 Understanding Niches in Affiliate Marketing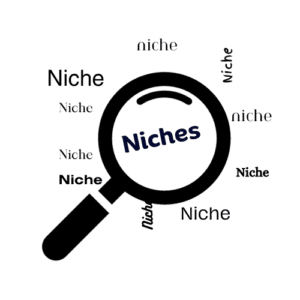 Definition of a Niche:
A niche in affiliate marketing is simply a focused, targetable part of the market. You find a niche by looking for a specific kind of product or service that doesn't have too much competition. Then, you aim your marketing to attract a specific group of people who are interested in that product or service. This helps you build an audience that is especially interested in what you're promoting.
The importance of selecting a niche cannot be overstated; it allows marketers to focus their efforts on a defined, often smaller, audience segment, ensuring that the promotional efforts are concentrated and potentially more effective.
A well-chosen niche can mean marketing messages that are more targeted, resonate better with the intended audience, and have a higher likelihood of conversion and profitability.
Choosing a Niche:
Selecting the right niche is pivotal and involves considering several factors.
Passion and expertise It helps if you care about the topic and know something about it or want to learn about it so your marketing feels real and you can keep going even when it gets tough.
Market demand: There needs to be enough people interested in your niche.

Utilize tools like Google Trends or SEMrush to analyze the popularity and demand for topics within potential niches.

Competition: You must also check how many others are marketing in this niche.
Balance: You need to find a good balance between something you're interested in and something with enough people interested in it but not too much competition.
While some competition is good, too much can make it hard to enter a market. It helps if you care about the topic and know something about it or want to learn about it so your marketing feels genuine and you can maintain enthusiasm even when faced with challenges. Additionally, understanding market demand and evaluating the level of competition present is vital to ensure the niche is not only of interest but also has viable potential in affiliate marketing.
Utilizing Niche Finder Tools:
Navigating through the numerous potential niches can be streamlined using niche finder tools, which assist in identifying and analyzing the viability of various niches.
Niche finder tools help discover new, potentially lucrative niches and provide valuable insights into their profitability and competition levels.
KW Finder: by Mangools ( Freemium tool with free and paid versions available).
Jaaxy : (Freemium tool with both free and paid versions available).

A keyword and niche research tool that provides keyword search volumes, competition, and profitability data. It offers features like alphabet soup (keyword variations), saved keyword lists, and search history, which can assist affiliate marketers in identifying lucrative niches and optimizing their content for SEO.

Disclaimer: I am an affiliate of Jaaxy. I use and recommend Jaaxy based on my experience with its features and capabilities in keyword and niche research since 2017.

A keyword research tool that provides insights into keyword search volumes, trends, and competitiveness across various niches. It helps affiliate marketers identify profitable keywords and explore new niche opportunities by providing data on what users are searching for, along with SEO difficulty and PPC metrics.
These tools can be particularly beneficial for beginners in affiliate marketing or seasoned marketers exploring new niche opportunities, ensuring the selection of a niche that is not only of interest but also possesses a viable market.
Balancing your passion and expertise with market demand and competition while utilizing available tools and resources will enable you to select a niche that is not only of interest but also has the potential to be profitable in your affiliate marketing efforts.
Exploring Different Niches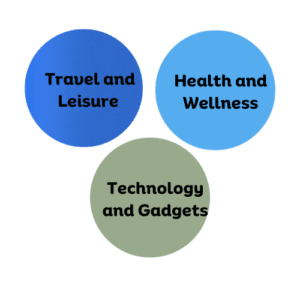 In affiliate marketing, various niches offer different opportunities and challenges.
To keep things simple and clear, we will discuss specific affiliate marketing strategies in three distinct niches: Health and wellness, Technology and Gadgets, and Travel and Leisure.
Health and Wellness Niche:
Overview: The health and wellness niche encompasses products and services related to physical health, mental well-being, fitness, nutrition, and related areas.
Affiliate Marketing Strategies: Consider exploring partnerships with wellness product retailers, fitness program creators, and nutritional supplement providers. Content marketing through blogs, videos, and social media can be pivotal, focusing on topics like healthy living tips, product reviews, and wellness guides.
Challenges The niche, while lucrative, is also highly competitive.
Solutions: To carve out a distinct space in a crowded niche, consider establishing a unique angle by targeting a specific demographic or focusing on a particular wellness aspect. This approach helps differentiate your content and offerings and attract and retain a dedicated audience segment. Tailoring your strategies to meet this specific group's unique needs and interests can enhance your relevance and appeal, providing a competitive edge in the niche.
Technology and Gadgets Niche:
Overview: This niche promotes tech products and gadgets, from consumer electronics to software and online platforms.
Affiliate Marketing Strategies: Partner with tech retailers, software developers, and gadget manufacturers. Creating review content, tech guides, and tutorial videos can be effective strategies.
Challenges: Staying updated with the fast-paced evolution of tech products and ensuring accurate, up-to-date content are key challenges.
Solutions: To strengthen your presence in the tech niche, consistently update your content and focus on evergreen tech topics. This keeps your content relevant and useful, catering to current and lasting tech themes. This strategy helps maintain audience interest and establishes your platform as a trustworthy and current tech resource, improving your credibility and keeping your audience engaged.

"Evergreen" refers to relevant content that doesn't become outdated as time passes. It continues to be useful and valuable to readers regardless of publication date.
In the context of "evergreen tech topics," it implies focusing on technology subjects that have a sustained interest and are not solely tied to current events or trends.
Examples might include how-to guides, tutorials, or content related to foundational technology concepts and tools that are consistently relevant to the audience. This type of content can attract traffic over a longer period, providing ongoing value to new and existing audience members.
Travel and Leisure Niche:
Overview: The travel and leisure niche promotes travel deals, accommodation bookings, travel accessories, and related services.
Affiliate Marketing Strategies: Collaborate with travel agencies, accommodation providers, and travel gear retailers. Content strategies might include travel guides, tips for budget travel, and reviews of travel destinations or services.
Challenges: The seasonality and potential global events affecting travel can be challenges.
Solutions: To provide stability, consider broadening your affiliate partnerships and focusing on creating content around local travel or staycations. This approach can offer a balanced and potentially more stable source of content and revenue, especially during fluctuating travel conditions.
Each niche, while offering abundant opportunities, demands a tailored approach to affiliate marketing strategies to navigate through its specific challenges and leverage its unique opportunities.
In the following sections, we will delve deeper into the common and niche-specific strategies to optimize your affiliate marketing efforts across various domains.
Common Strategies Across Niches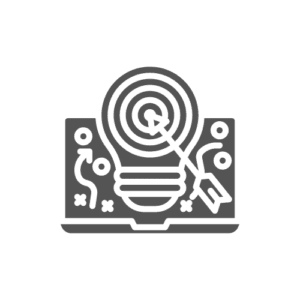 In affiliate marketing, certain strategies are effective across all niches.
This section outlines key universal strategies, including content marketing, SEO, building trust, and audience engagement, which are crucial for success in any affiliate marketing niche.
Content Marketing:
Content marketing is pivotal in affiliate marketing. By crafting content that is valuable and aligns with your audience's needs, you build and maintain an engaged audience. This approach provides useful information to your readers and allows for the smooth promotion of affiliate products or services, creating a beneficial environment for marketers and audience members.
Tips: Consistently produce high-quality, relevant content that solves problems for your audience.
Challenges: Standing out in a saturated content landscape.
Solutions: Identify and fill content gaps in your niche.
SEO:
SEO is essential for increasing organic traffic to your affiliate marketing content. Using keywords and producing quality content as part of your SEO strategy improves your visibility on search engines, attracting a targeted audience in any niche.
"Organic Traffic " refers to visitors that land on your website or content through unpaid search results rather than through paid advertisements. When someone types a query into a search engine and clicks on your website because it appears in the search results, this is considered organic traffic.
Essentially, traffic comes to your site naturally or "organically" from search engine results pages (SERPs). It's valued because it's relatively free (no advertising costs) and tends to bring in visitors who are actively looking for information or solutions, often leading to higher engagement and conversion rates.
Tips: Focus on keyword research and create content that answers user queries.
Challenges: Keeping up with changing search engine algorithms.
Solutions: continuously optimize old content and stay updated with SEO news

Google Search Central Blog: Official news on crawling and indexing sites for the Google index.
Search Engine Journal: Covers the marketing world daily with in-depth subject guides, news reports, and argumentative and observational articles by expert guest contributors.
Search Engine Land: News and information about search engine marketing, optimization, and how search engines work for searchers.
These resources consistently provide valuable updates, insights, and tips on the ever-evolving field of SEO, ensuring you stay informed about the latest trends, algorithm updates, and best practices.
Building Trust:
Trust and transparency are crucial in affiliate marketing. Being upfront about affiliate partnerships and giving honest recommendations build your credibility. This honesty encourages your audience to trust your suggestions and be more willing to click on affiliate links.
There are laws and guidelines regarding trust and transparency in affiliate marketing.

In the United States, for example, the Federal Trade Commission (FTC) requires that affiliate marketers disclose their relationships with affiliate companies to their audience. This means if you're earning a commission on products or services you're reviewing or recommending, you must inform your audience.
The guidelines are intended to ensure that audiences are aware of any potential biases in the recommendations an affiliate marketer provides. Different countries may have their specific regulations regarding affiliate marketing disclosures, but the general principle of providing clear and conspicuous disclosure is a common theme globally.
It's crucial to adhere to these guidelines not only to comply with the law but also to build and maintain trust with your audience. Being transparent about affiliate relationships and providing honest recommendations enhances your credibility and can positively impact your affiliate marketing efforts.
Tips: Be transparent about affiliate relationships and provide honest reviews.
Challenges: Gaining audience confidence.
Solutions: Consistently provide valuable, unbiased information.
Tools: Use Trustpilot to showcase customer reviews and feedback.
Engaging with the audience is vital for affiliate marketing success. Interaction through comments, emails, and social media helps understand the audience's needs and preferences, enabling the creation of content and promotions that resonate with them. This consistent communication, supported by analytics and feedback, not only makes your marketing efforts more relevant but also strengthens the relationship with your audience, improving loyalty and increasing conversion rates.
Tips: Be active on social media and respond to comments and emails.
Challenges: Maintaining consistent engagement.
Solutions: Schedule regular content and engagement sessions.
Employing common strategies like content marketing, SEO, trust-building, and audience engagement is essential for affiliate marketing across all niches.
Implementing these tactics will enhance visibility, credibility, and audience connection, contributing to the overall success of your affiliate marketing efforts in any chosen niche.
In the following sections, we'll dig into how these strategies can be adapted and implemented in the specific niches discussed earlier.
Adapting Strategies to Specific Niches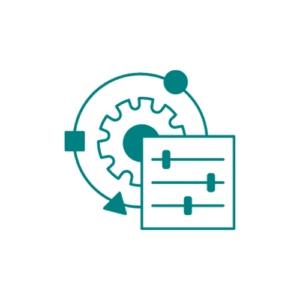 In this section, we'll discuss how to tailor general affiliate marketing strategies to specific niches. We'll focus on understanding the audience, selecting relevant products, and choosing effective promotional methods, ensuring each strategy aligns with the unique aspects of the niche.
Successfully engaging with a niche audience demands a comprehensive understanding of their specific needs and interests.
Utilizing tools like surveys, social media interactions, and analytics can help gather insightful data about your audience. This detailed understanding allows you to tailor your affiliate marketing strategies more precisely, ensuring they are relevant and genuinely valuable to your audience, thereby increasing the likelihood of conversions and building a loyal customer base.
Tips: Utilize surveys and social media polls to gather insights about audience preferences and challenges.
Challenges: Accurately identify and address the varied needs of the audience.
Solutions: Regularly interact with the audience through comments, emails, and direct messages to continually refine your understanding.
Selecting affiliate products that align with the niche audience is crucial to ensure your promotions are relevant and effective. This involves analyzing the audience's purchasing behavior, preferences, and pain points, which can be achieved through market research, reviews, and feedback. By offering products that genuinely cater to the audience's needs and wants, you enhance the authenticity of your promotions, thereby increasing the probability of conversions and fostering a trustworthy relationship with your audience.
Tips: Align product selections with your audience's identified needs and desires.
Challenges: Finding products that perfectly match the audience's needs.
Solutions: Partner with various affiliate programs to offer a wide range of products that cater to different audience segments.
Promotional Methods:
Adjusting promotional methods to fit the niche's characteristics boosts the impact of marketing efforts. This means selecting advertising channels and crafting messages that speak directly to the niche audience's interests and preferences, which can be identified through market analysis and audience feedback. Ensuring that your promotional activities are finely tuned to your niche increases the likelihood of engaging potential customers and driving conversions.
Tips: Identify the platforms and content formats most consumed by your niche audience.
Challenges: Ensuring promotional content reaches and resonates with the audience.
Solutions: Use varied content formats and promotional channels to maximize reach and engagement.
Tools: Leverage advertising platforms like Google Ads and social media advertising like
Understanding your audience, choosing the right products, and using niche-appropriate promotional methods are key to adapting affiliate marketing strategies to specific niches. Implementing these will enhance your marketing effectiveness in each niche.
Conclusion
In this guide, we navigated through the essentials of affiliate marketing, focusing on ethical and compliant strategies, and delved into the intricacies of adapting these strategies across various niches.
We highlighted the importance of understanding your audience, selecting resonant products, and aligning promotional methods with niche characteristics.
Additionally, we highlighted common strategies pivotal to all niches, such as content marketing, SEO, trust-building, and audience engagement, providing actionable tips, solutions to challenges, and tool recommendations for each.
As you apply these strategies, remember to tailor your approach to each specific niche, ensuring relevance and effectiveness in your affiliate marketing endeavors.
Further Reading:
Tools and Resources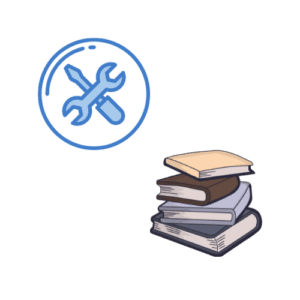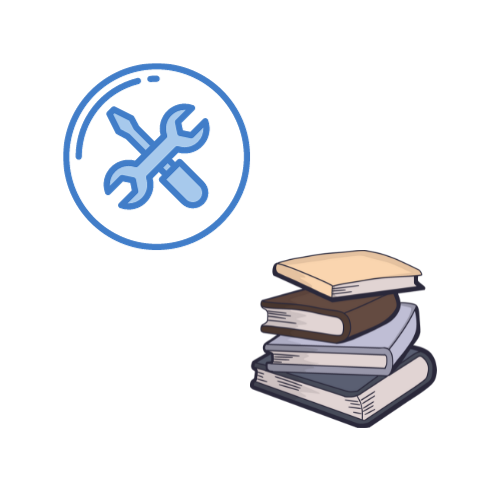 Here's a list of tools and resources to help with affiliate marketing. The list includes free and paid options to fit different needs and budgets.
For Affiliate Marketing Strategies:
ShareASale: A popular affiliate marketing network with a wide range of products and merchants.
CJ Affiliate: A well-known affiliate marketing program offering various products and services to promote.
SEO and Keyword Research:
Ahrefs: A comprehensive SEO tool for keyword research, competitor analysis, and backlink checking.
SEMrush: An all-in-one tool for keyword research, SEO, and competitor analysis.
Yoast SEO: A WordPress plugin that helps optimize your on-site SEO.
Content Creation:
Grammarly: An online grammar-checking, spell-checking, and plagiarism detection platform.
Canva: A graphic design platform used to create social media graphics, presentations, posters, and other visual content.
For Adapting Strategies to Niches:
Audience Research:
Google Analytics: A tool that provides detailed statistics and analytics of web traffic and is an essential tool for marketing.
SurveyMonkey: An online survey platform to gather insights and feedback from your audience.
Product Selection:
ClickBank: An affiliate marketing program for digital products.
Amazon Associates: Amazon's affiliate marketing program that allows you to promote any item sold on their platform.
Promotional Methods:
Mailchimp: An all-in-one marketing platform that helps you manage and talk to your clients, customers, and other interested parties.
Hootsuite: A social media management platform that supports social network integrations for Twitter, Facebook, Instagram, LinkedIn, and YouTube.
For Staying Updated:
Learning and Staying Updated:
Google Skillshop: Offers free courses on Google Ads and Google Marketing Platform products.
Udemy: Provides various courses on affiliate marketing, SEO, content marketing, and more.
Coursera: Offers courses on digital marketing, SEO, social media marketing, and more from universities and colleges.
Blogs and News: For staying updated with SEO and affiliate marketing trends.
These tools and resources span various aspects of affiliate marketing, from strategy formulation and execution to ongoing learning and staying updated with industry trends. Always ensure to explore and choose the ones that align best with your specific needs and strategies.
When selecting tools and resources, consider what you need and your budget. Whether opting for free or paid options, ensure they align with your affiliate marketing strategies and goals. Always do your research and possibly try out a few options (many have free trials) to find what works best for you and your niche.
Frequently Asked Questions (FAQ)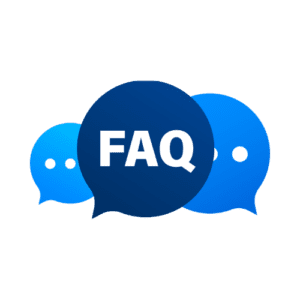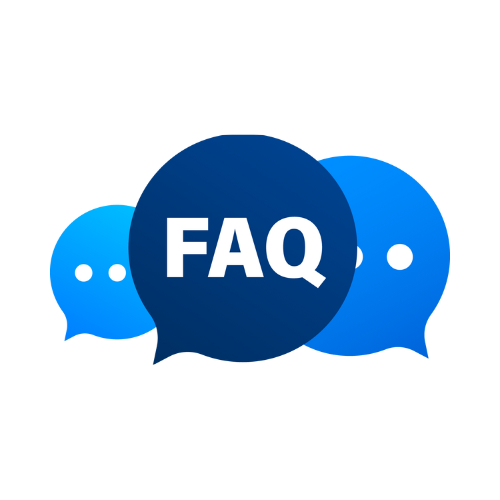 Q1: What is the importance of ethical and compliant affiliate marketing strategies?
A1: Ethical and compliant strategies ensure that your affiliate marketing practices adhere to legal and moral standards, building trust with your audience and maintaining a positive reputation.
Q2: How do I choose the right niche for affiliate marketing?
A2: Selecting a niche involves considering factors like your interests, expertise, market demand, and competition. Choosing a niche you are passionate about and has a viable audience to market to is crucial.
Q3: Why is understanding the audience crucial in affiliate marketing?
A3: Understanding the audience helps tailor your marketing strategies, content, and product selections to meet their specific needs and interests, ensuring higher engagement and conversion rates.
Q4: How do I ensure my promotional methods are effective within a specific niche?
A4: Align your promotional methods with the preferences of your niche audience. Utilize the platforms, content formats, and communication styles that resonate most with them to enhance the effectiveness of your promotions.
Q5: What are some common affiliate marketing strategies applicable across various niches?
A5: Strategies like content marketing, SEO, building trust, and audience engagement are universal in affiliate marketing, and applicable across different niches to drive traffic, build relationships, and enhance conversions.
Q6: How do I adapt general affiliate marketing strategies to specific niches?
A6: Adapting strategies to specific niches involves understanding the niche audience, selecting relevant products, and tailoring promotional methods to align with the niche's characteristics and audience preferences.
Q7: What tools can assist in implementing affiliate marketing strategies effectively?
A7: Various tools like Google Analytics and SurveyMonkey for audience research, Ahrefs and SEMrush for SEO, and ShareASale and CJ Affiliate for product selection can assist in implementing and optimizing your affiliate marketing strategies.
Q8: How do I stay updated with the latest trends and updates in affiliate marketing?
A8: Staying updated involves continuous learning through blogs, news websites, online courses, forums, and podcasts focusing on affiliate marketing and digital marketing trends.
Q9: How can I ensure the tools and resources I choose are valuable for my affiliate marketing strategies?
A9: Ensure you consider your specific needs and budget, conduct thorough research, leverage free trials, and read reviews to ascertain the tool's efficacy and relevance to your strategies before fully committing.
Until Next Time, Kerri
Founder of Marketing with Kerri
Email: kerri.o@marketingwithkerri.com
Member of Wealthy Affiliate
Member of Jaaxy
Member of SiteRubix