Jaxxy is more than just a Keyword Research Tool, Let's start with how you can earn revenue by referring people to Jaxxy, we'll get right into the comparison chart of the different memberships, then how much you could earn with Jaxxy. Next, we'll go through training and where to find it, then, how to find you the affiliate links and the Jaxxy Seerach PlugIn you can use to get traffic to Jaxxy and get paid. Finally, if you're interested in more ways to make money, I will show you an opportunity to not only Earn As You Learn, but also how to create and build your own online business.
Let's get started:
---
A

comparison chart of the four memberships:
JAXXY is inside Wealthy Affiliate
If you are already a member, it is INCLUDED in Premium / Premium Plus Memberships!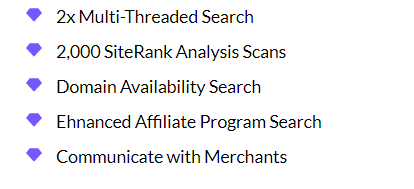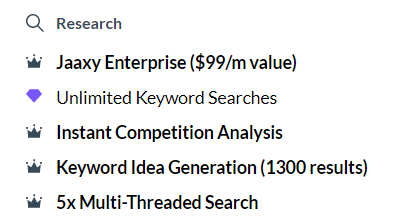 ---
JAXXY ~ NOT YOUR AVERAGE KEYWORD RESEARCH TOOL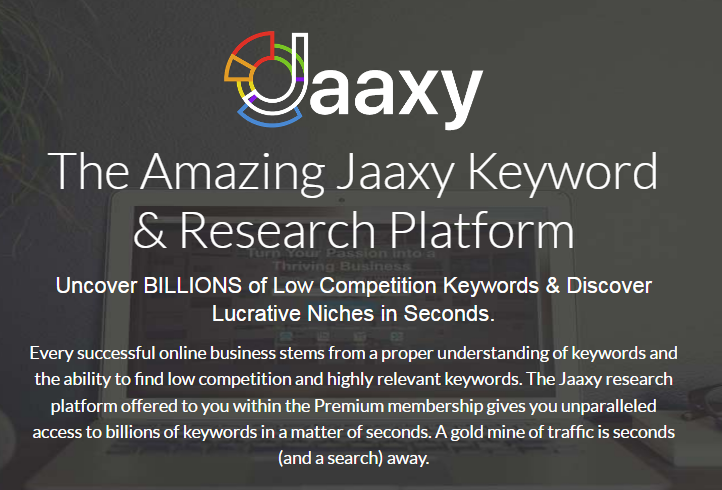 ---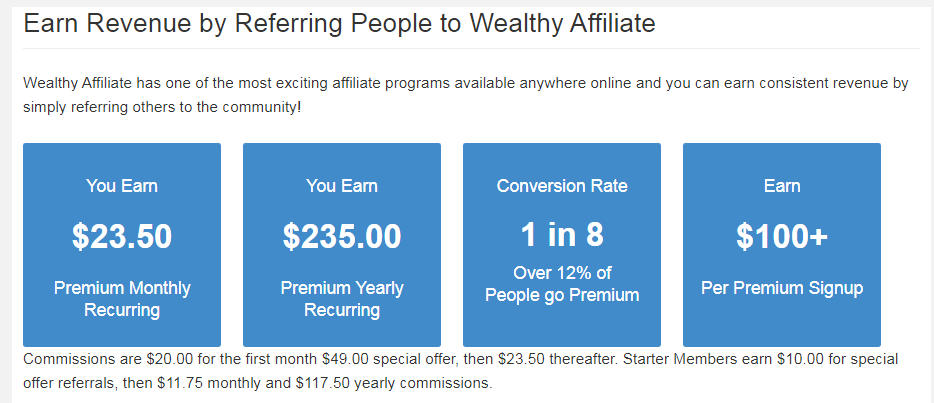 ---
How can you make money with Jaxxy?
You can make money by adding your affiliate link and the Jaaxy Search Plugin on your website to get traffic to Jaxxy and get paid.
---
Training
Jaxxy and the training for it are LEVEL 2 of the Wealthy Affiliate Core Pieces of Training.
If you are not already a member of Wealthy Affiliate, you can get started with a 100% Free Trial, with No Risk and No Credit Card Required!



Description: Traffic regardless of the nature of your online business is the root of all success. If you can learn how to effectively get traffic to your website, you can accomplish an extraordinary amount of success.

This 15-lesson training is going to walk you through no-cost traffic generation techniques that will allow you to capture highly relevant traffic in any niche. First and foremost though, we are going to be getting your website ready for search engines (like Google), and getting your initial framework for your website set up.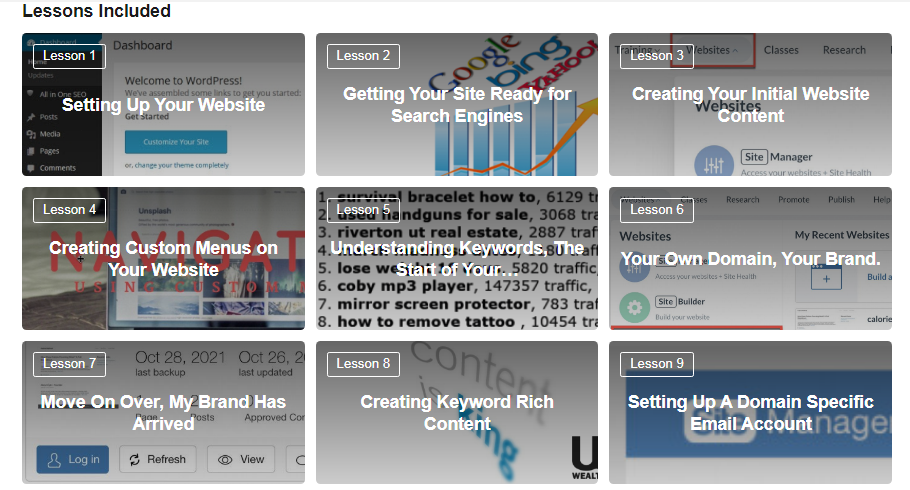 LEVEL 3 —> LEVEL 5 of Online Entrepreneur Certification (OEC)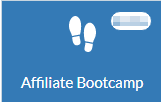 PHASE 3 —> PHASE 7 of Affiliate Bootcamp

What is included in the Premium and Premium Plus Training?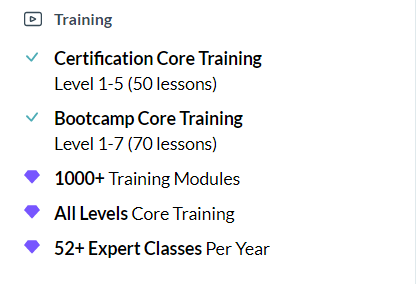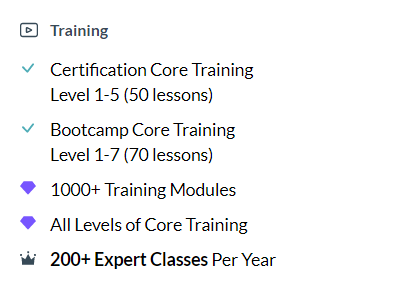 ---
Additional Training:
Where to find Training Modules and Expert Classes?
Training HQ
Classrooms
Classes
Training HQ and Classrooms > Under the "Training Tab

~ drop-down menu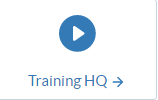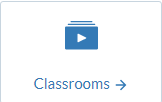 "Classes" > In The Main Menu

Favorites:
The Keyword Research Process:
4 Part Series
By Jay ~ WA username Magistudio ( WA Live Training Coach)
1. The Basics of Technical Keyword Research
2. ~~ > "Breaking Down Keyword Research ~ Jaxxy Style"
3. Getting Use Our Of Alphabet Soup Keywords
4. Finding Keyword Ideas from Authority Sites
---
Jaxxy Traning :

3 Bonuses:

4 Training Videos :
Jaaxy Keyword Research & Management
Jaaxy Website Research and Analysis
Niche Research Refinement
The Affiliate Program Walkthrough
---
Where to find your affiliate link?
Wealthy Affiliate Home Page
~ Click on the RESEARCH tab

Opens to Jaxxy's Home Page
~ Click on AFFILIATE PROGRAM (top menu)

Examples:
You will get a set like the ones below, but they will have your unique affiliate link.

~ Click View More Links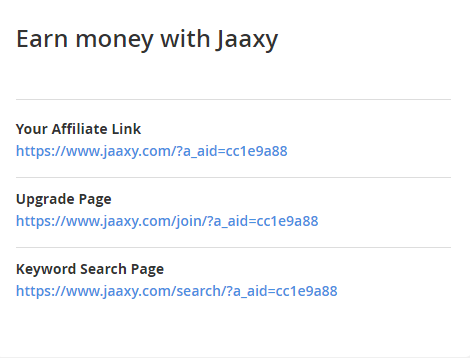 JAXXY SEARCH PLUGIN
'You also have a Jaaxy Search Plugin to use to earn money by copying your code on your website & send traffic to JAAXY.com.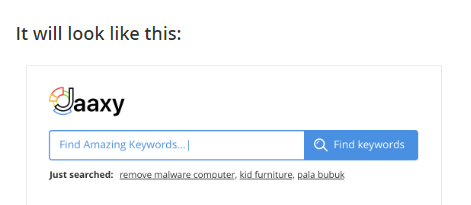 ---
3 STEPS to Earn Revenue By Referring People To Jaxxy
1. Grab your affiliate link and or your Jaaxy Search Plugin
2. Put them on your website
3. Get traffic to Jaxxy and make money
---
Want to know more about Jaxxy?
Jaxxy, The Worlds Most Advanced Keyword Tool
Take a look inside!
---
Are you looking for more ways to earn money?
You can Earn As You Learn by referring people to Wealthy Affiliate
You can Earn Revenue by referring people to Jaxxy & Earn As You Learn by referring people to Wealthy Affiliate.
---
Marketing with Kerri is a site I created to help people navigate through all the Schemes and Scams out there and find their path to success online. I am here to help you, whether you decide to join Jaxxy or Wealthy Affilaite or not. I want to say thank you for your time and good luck. If you have any questions, please let me know.
Until Next Time, Kerri
Email: kerri.o@marketingwithkerri.com
Founder of Marketing With Kerri
Member of Wealthy Affiliate Since 2013
Member of Jaaxy Since 2013