I'm going to get straight to the point and tell you the answer to the question Does Wealthy Affiliate Work For Disabled People is YES!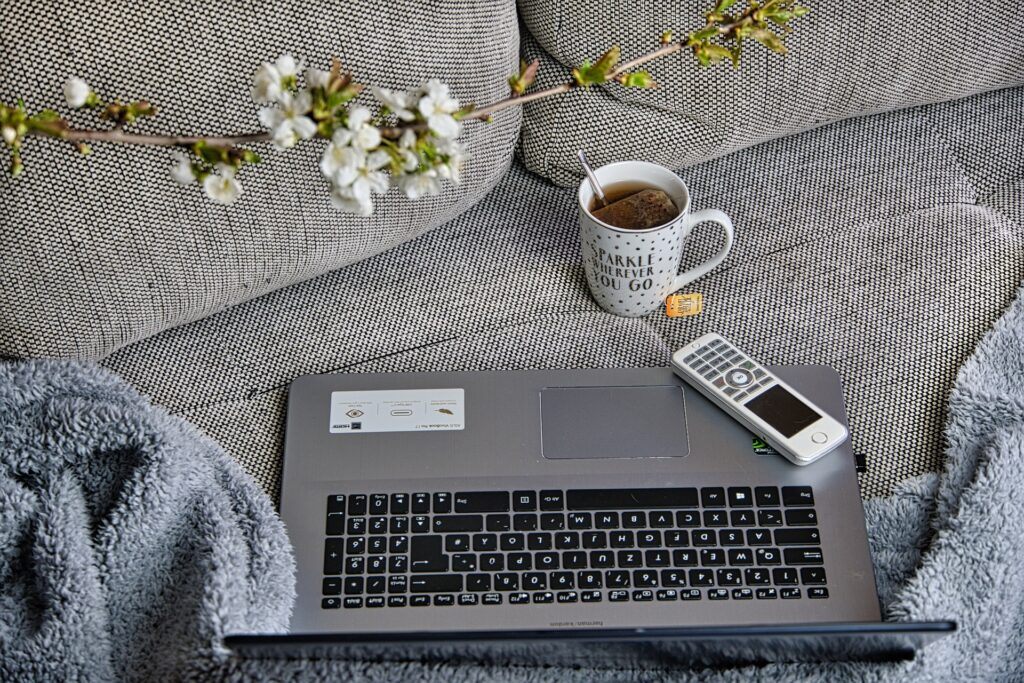 Having physical, mental, and or emotional disabilities does not mean that you can't support yourself and your family.
Working from home has been around for a long time, it is GROWING, and ANYONE can be SUCCESSFUL at it.
" What is the estimated growth of affiliate marketing in 2022″
. . . estimated worth of $12 Billion

Is affiliate marketing still profitable in 2022?
Statista estimates the affiliate marketing industry will be worth $8.2 billion by 2022, up from $5.4 billion in 2017.
It's also a low- to no-cost business venture you can profit from immensely.
Google Jan 20, 2022
So we know that Affilaite Marketing is growing every year; what we don't always realize is that we can be a part of that estimated billions of dollars.
The possibilities are there, now comes the part where I show you where to go, and how it's possible, and with that information, you can decide if it is the right fit for you. Sound good?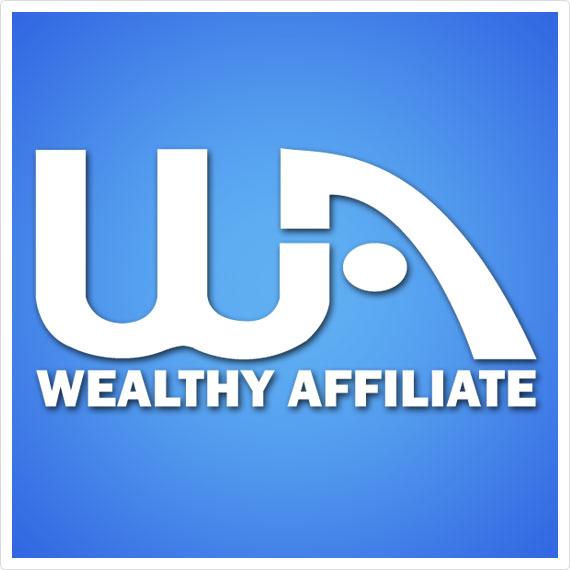 Wealthy Affiliate (WA) is a safe platform where you can not only learn how to make money online, you can learn how to create and build your own online business.
All you need is a way to get on the internet and a Laptop, Tablet, Kindle, or Cell Phone. You can work from anywhere i.e., on your bed, couch, desk, or kitchen table. You can adapt pretty much any space into a workspace.
Who am I to tell you about working with a disability and why do I care?
I'll keep it short and to the point,
I work mostly from my bed with my laptop and a couple of pillows. It is not always easy, manageable, or accessible to have to sit at a desk to work.
I have some health issues that progressively get worse, and there will be a time when I won't be able to keep working at a "regular job". Knowing this I started my search to try to find ways to make money online, from home.
Scammed and schemed:
Unfortunately, there are a lot of scams and schemes out there, and I got burned alot! Wasting alot of time and money trying to find what I wanted, and what turned out also to be what I needed ~ Wealthy Affiliate.
Skeptical and weary, I took a chance when I saw a Free Trial, with No Credit Card Required, and signed up. That was over 9 years ago now, and I am grateful that I literally ran into a post about Avoiding Scams Online, that led me to Wealthy Affilaite.
I care because I want to pass on to you, the WHERE and the HOW you can make money from home, and build a lucrative and sustainable online business that can support you and your family. I could have built a business on any niche I wanted, but I chose to create a business on helping other people, taking what I have learned and paying it forward to anyone who is looking to do the same.
Before we get back into things, I wanted to share some exciting news from Wealthy Affiliate . . .
WA has started rolling out CAPTIONS throughout the platform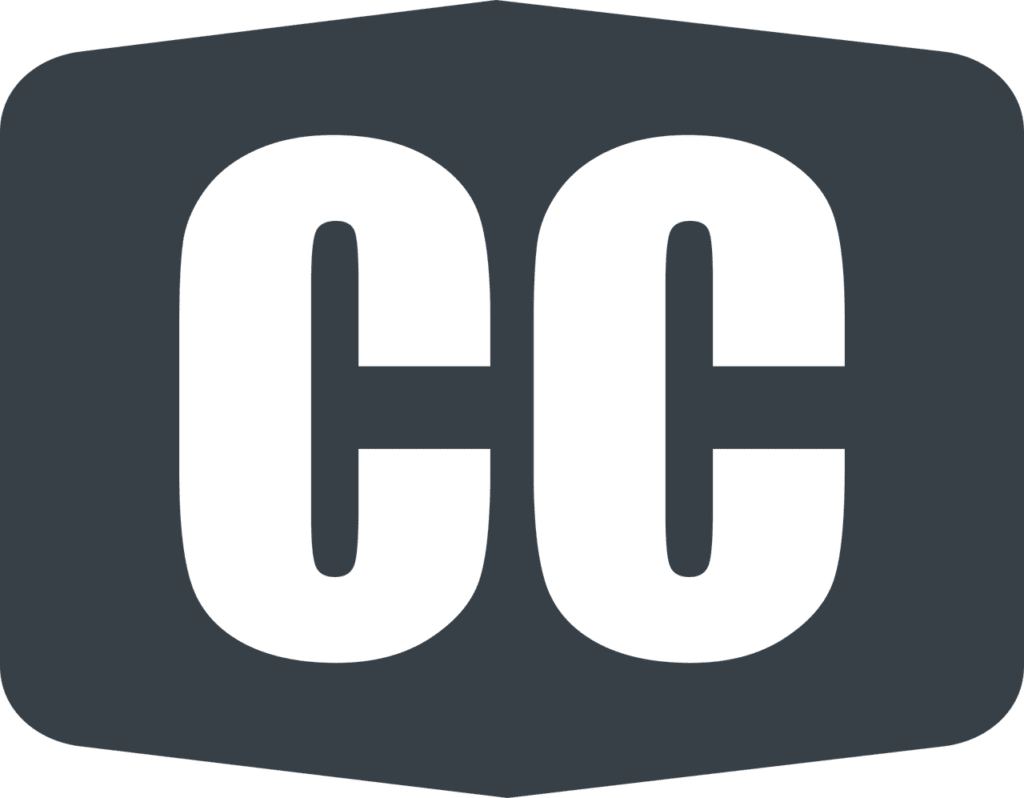 Kyle, one of the co-founders of Wealthy Affiliate, recently posted about rolling out Captions. You can check out the article and see an example using the links below.
Announcement about the rollout from Kyle, one of the Co-founders of Wealthy Affiliate.
Click here ~~> "Captions Are Being Rolled Out"
See an example . . .
Click here ~~> Keyword Mastery – Keywords are the Foundation of Your Content"
No Skills, No Experience Required
You just need to bring a desire to succeed, and the willingness to put in the time and effort.
The training within Wealthy Affiliate is made for everyone at every level of experience ~ from just getting started ( a newbie), to having some experience, to already having success as an affiliate marketer.
Starting at the NEWBIE level, being older, and not growing up with technology is not a deal breaker, you will have the training, tools, and support you need to learn as you go.
~~ Never Stop Learning
~~ Never Give Up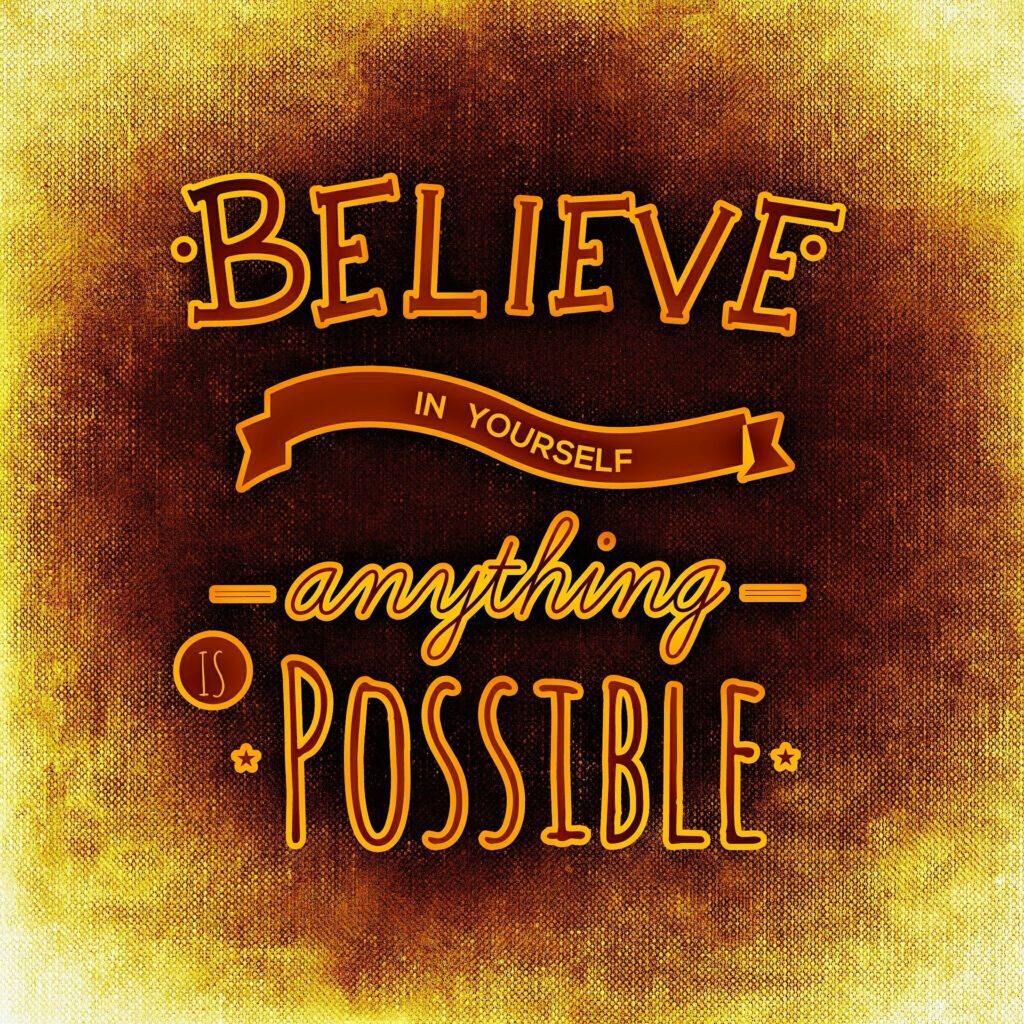 ---
Starter Membership ~ What's included in your free trial?
Wealthy Affiliate offers a FREE TRIAL also referred to as "Starter", which is 100 % Free, that gives you the opportunity to TRY it BEFORE you BUY it.
It is not all FREE, there are 2 Paid Memberships if you decide to upgrade and continue. More on that in a minute.
The Starter Membership ~ gives you the opportunity to get started, take a look around the platform, take the FIRST LEVEL of each of the 2 core pieces of training, chat with other members, meet the co-founders' Kyle and Carson, and see for yourself inside Wealthy Affiliate.
100% FREE 7-DAY TRIAL, with No Risk, No Credit Card Required, and No Obligation.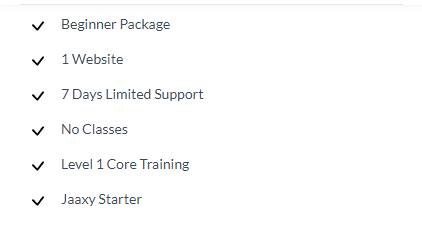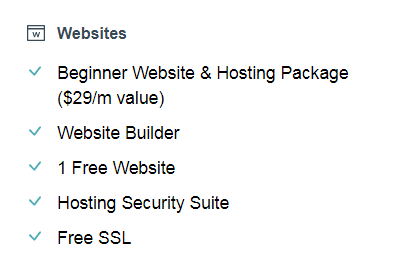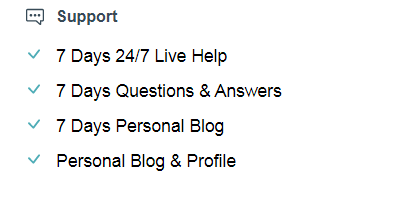 ---
The thought of building a website might scare you or make you hesitate, but Building a website on SiteRubix, is fast and easy, the lessons take you step-by-step.
Note:
You get GeneratePress as your theme for your 1 Free website.
TIPS: Where to find help for GeneratePress
In your WordPress back office (a.k.a Dashboard)
In the left side menu go to . . .
> Appearance
>Themes
~ Click on the GeneratePress "Theme Details"
There are 4 boxes across the bottom
AND
GeneratePress Documentation
Learn about your theme,
No matter what theme you choose, take the time to dig in and learn how it works. Then, instead of fighting it every step of the way, you can move around it with ease, saving time and frustration.
When you're just starting out, don't get stuck trying to pick the perfect theme, you will change it a couple of times as go through the lessons and build out your website.
Memberships: In addition to the Starter, there are 2 more levels Premium and Premium Plus
Premium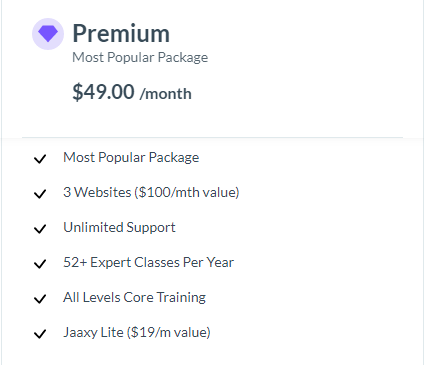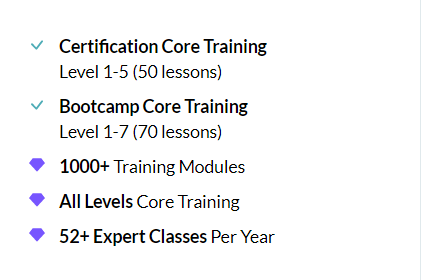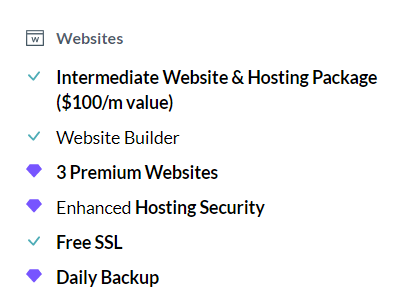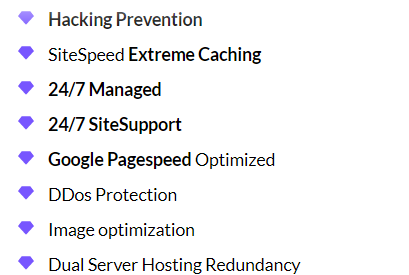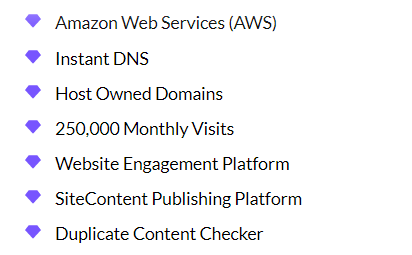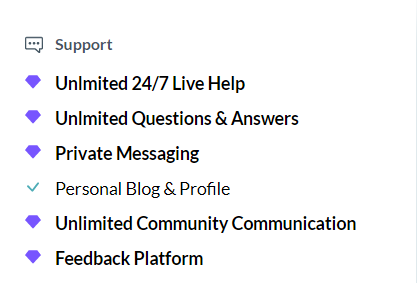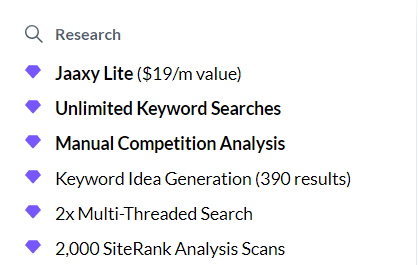 Premium Plus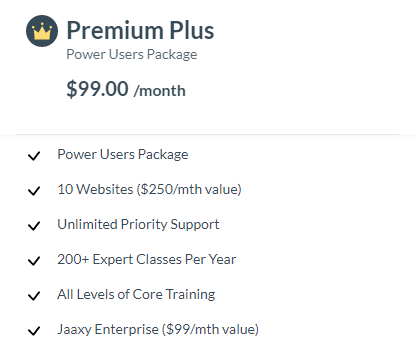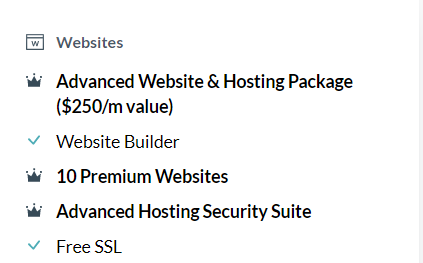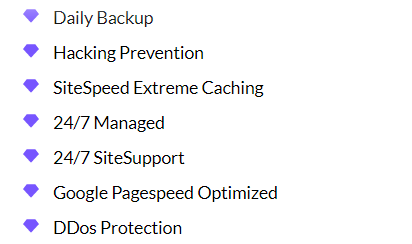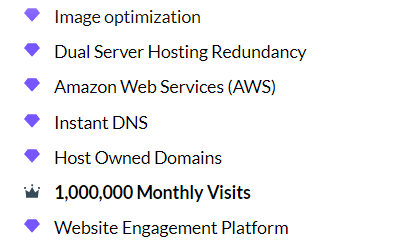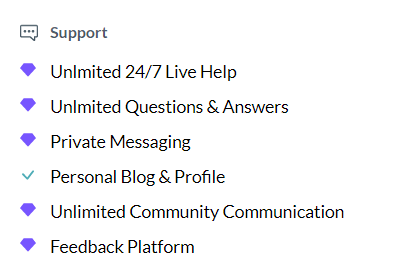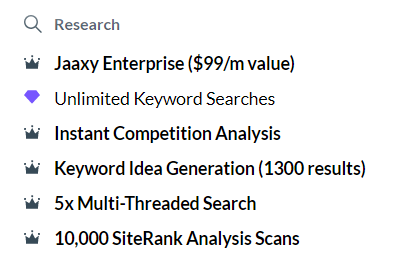 ---
Training
Wealthy Affiliate has interactive, step-by-step lessons, that include a video walkthrough, tasks, and a Q&A (Questions and Answers ) section at the end.
Wealthy Affiliate offers 2 pieces of core training, if you decide to try out the FREE Trial you will have access to the FIRST LEVEL of both: Online Entrepenereu Certification and Affiliate Bootcamp.
ONLINE ENTREPRENEUR CERTIFICATION:

Free Starter Members get Getting Started Level 1 FREE!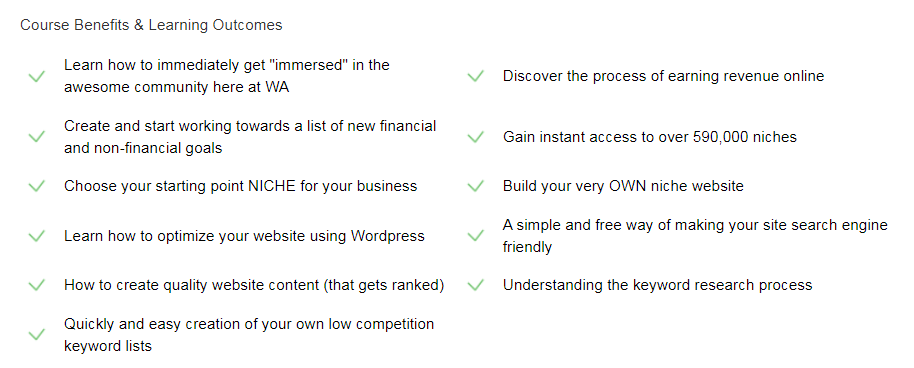 Premium: Level 2 thru Level 5

AFFILIATE BOOTCAMP

Free Starter Members get Getting Your Business Rolling Phase 1 FREE!



Premium: Phase 2 thru Phase 7

---
How to get to the training from the WA home page:
~ Click on the TRAINING TAB

In the drop-down menu
~Click on Online Entrepreneur Certification (OEC)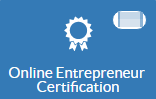 Recomended to start with OEC, and do one at a time
There is an option within OEC that gives you the opportunity to switch over to Affilaite Bootcamp
You can do both, however, it's recommended you do one at a time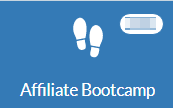 Suggestions:
As you go through the lesson, don't just read it, and watch the videos, do the tasks and put into action what you are learning, and tick off the tasks that you have completed ~ by doing this, the training will bring you back to where you left off ( you don't have to search to find where you stopped in the lessons)
Don't skip ahead / or rush through the lessons, take whatever time it takes to understand and be comfortable with the material before moving on to the next piece.
If you do get stuck, sometimes going back over a lesson or a course even, can help you re-group and re-set and help you move out of it.
Ask Questions, but do your research, and find the answers

It's great to jump on a chat and ask a question and get an answer
It's BETTER to get the information and go look it up yourself, so you know where to go and find it, part of the learning process.
Put in the TIME and EFFORT and Follow the Training
CLASSES: These are in addition to the core pieces of training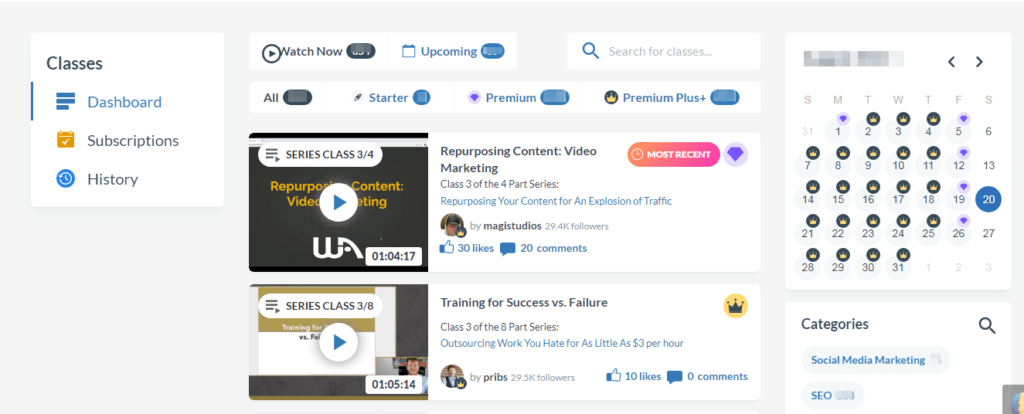 Note: Parts of the screenshot are BLURRED because new classes are being added all the time
You can filter by using . . .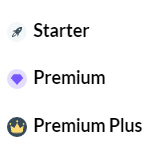 Note: Although most classes are Premium and Premium Plus . . . There are 5 Classes available to Starter Members:

Alphabet Soup X – Cracking the Research Code!
Work From Home, Love What You Do & Become Successful Online! A 4-Step Process.
The 4 Steps to Creating a Successful Business Online
Insights into Efficiently Becoming an Expert in 2018 (older but still relevant today)
Kyle's First Live Class, Learn From My Last 14 Years (older but still a good one)
Favorites:
"Magistudios" Weekly Live Webinars ( check the "Watch Now," "Upcoming" and the Calander )
Affiliate Bootcamp – Strategy Sessions – This is a 12-class series by Kyle that takes you beyond the core training ( Premium )
Check out this one in the series ~~> Research Your Way To Endless Opportunity
"Eric Cantu" Series ( Premium Plus + )
Notes: Use the Search Bar to find usernames i.e. "Magistudios" and "Eric Cantu". . .
Check back often ~ New ones are being added all the time!
---
Tools

Jaxxy is the world's most advanced keyword tool, and it's inside Wealthy Affiliate!
You don't need to buy a keyword research tool, everything you need is inside.
Keywords
Niche
Competition
SiteRank
Domains
Don't worry there is also training inside Jaxxy / and throughout the training at Wealthy Affiliate.
Jaxxy


Learn More . . . ~~> What Is The Jaxxy Keyword Tool?
Wealthy Affiliate:
Jaxxy training starts in LEVEL 2, and goes throughout the lesson, with additional training in "CLASSES" and "TRAINING HQ"
[] Online Entrepreneur Certification
Level 2 Lesson 5: Understanding Keywords, The Start of Your Content
[] Affiliate Bootcamp
Level 2: Lesson 5: Understanding the Importance of Keywords in Your Business
"Training HQ" is located under the "TRANING" tab in the main menu, and has additional training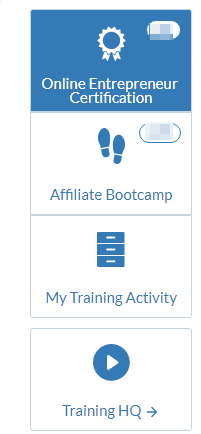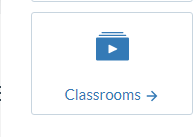 Search Bar
Choose Topics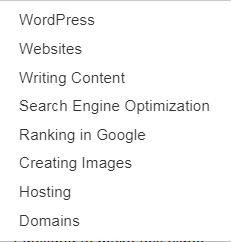 Filters:
All / Classroom/ Event
All/ New / Popular
CHECK BACK OFTEN ~ for NEW Videos and Tutorials.
---
Support
In addition to the support mentioned in each of the packages,
In Wealthy Affilaite your questions get answered

You have a community with over 1.4 million members, that have that "Pay-It-Forward" mentality and genuinely want to help you and see you succeed.
You also have access to the co-founders Kyle and Carson who are active in the community and are hands-on.
At WEALTHY AFFILIATE you are NEVER left alone to figure it out.
Check out ~~> How Do I Get Help Wealthy Affiliate
---
Did you know that you can EARN COMMISSIONS as a Free Starter Member, both Wealthy Affiliate and Jaxxy?
Learn more here …
Final Thought + Special Bonus!
I hope "Does Wealthy Affiliate Work For Disabled People" cleared things up for you, and that you know the answer is YES!
Working from home has been around for a long time, it is growing and anyone can be successful at it.
By 2022 the Affiliate Marketing industry is expected to reach an estimated worth between $8 Billion and $12 Billion.
Having physical, mental, and or emotional disabilities DOES NOT mean that you can't support yourself and your family.
Wealthy Affilaite has all the Training, Tools, and Support you need to succeed, and you can get started for FREE!
+ SPECIAL BONUS
Join the Starter it's $0 ~~ with No Risk and No Credit Card Required, and did I mention it's FREE!
Upon joining I will make sure to get in touch with you, I want to make sure you know that I am here to help you out. I want you to make me one promise if you do join… you will set up your account. It's simple and you will be walked through it upon joining WA ( Wealthy Affiliate).
Join Wealthy Affiliate $0 Membership Here!
How To Claim Your Bonus. . .
When you join your FREE Starter Account, I am going to offer you a bonus, if you do decide to become a Premium member within the first 7 days (including a 59% discount). When you create your account at Wealthy Affiliate I will personally contact you on your profile page with my "hello" and some more information about WA, how to get help from me, and how to claim your BONUSES. Trust me this is going to be some awesome stuff ( hint it includes my 9 years of experience and mentorship).
You will never know what you are missing all of these years until you step foot inside Wealthy Affiliate.
---
Marketing with Kerri I am here to help you, whether you decide to join is up to you, there is no pressure. If you don't think it's for you and want to move on, that's cool too. I want to say thank you for your time and good luck. If you have any questions, please let me know.
Until next time, Kerri.
Founder of Marketing with Kerri
Email: kerri.o@marketingwithkerri.com
Member of Wealthy Affiliate Since 2013
Member of Jaxxy Since 2013