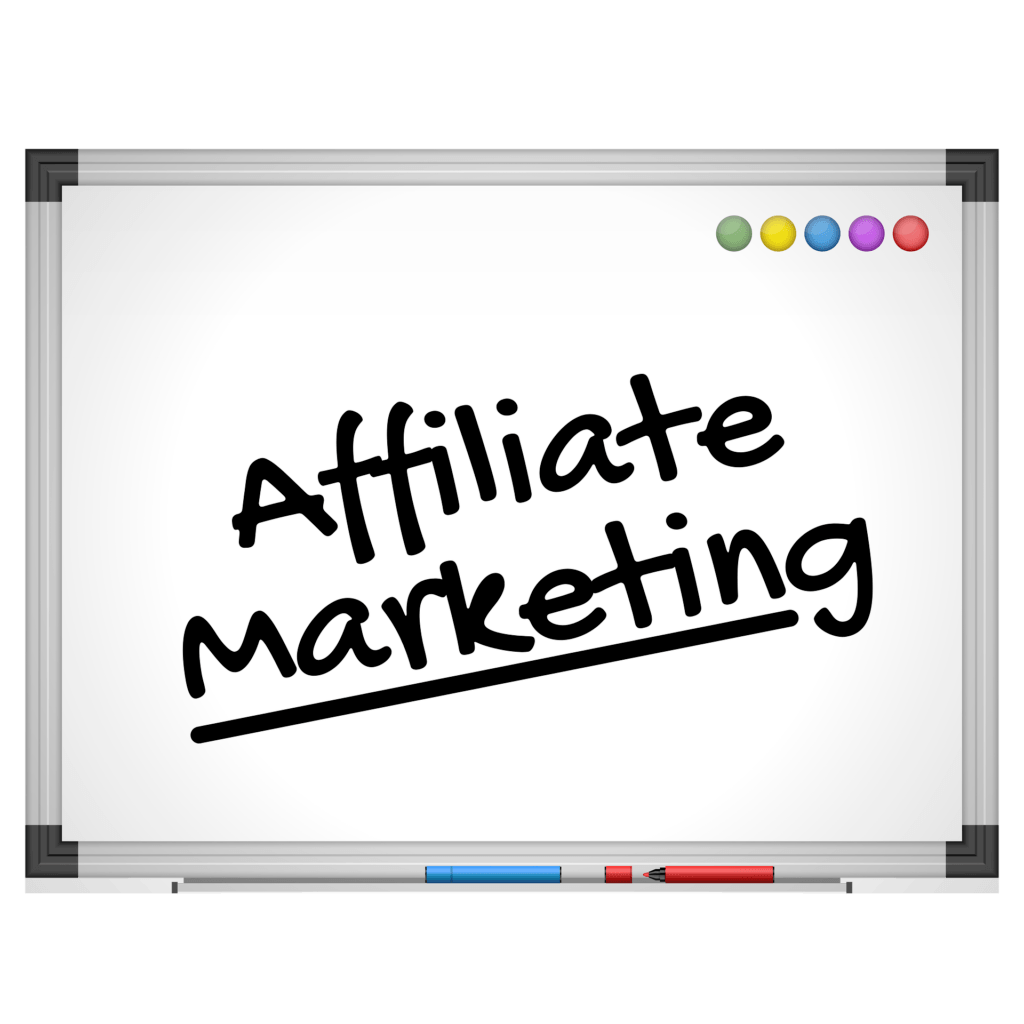 There is a lot of information on the internet about Affiliate Marketing, and there is a lot to be confused about when you are searching for a place to learn.
There is Affiliate Marketing Training for Beginners that is legitimate, the trick is weeding out the scams and the schemes, they are everywhere.
In this article, I will share some of my tips and tricks to avoid scams online, that I have learned by being scammed. Then I want to show you a platform that I have been with for 9 years, where I learned as a beginner not only how to make money online, but how to create and build my own online business and you can too.
I'll show you around a little, and give you an overview of the Free Starter Package

No Risk and No Credit Card Required, which includes Training, Website ( includes Hosting), and Support
Anyone can do affiliate marketing and anyone can earn money, and build an online business.
Why not you?
Probably the most important thing is to find a place that is going to SHOW YOU HOW to make money, that is legitimate, and actually gives you the knowledge you need to succeed.
Just starting out and wanting to learn Affilaite Marketing, you are going to be hit with a lot of information. Unfortunately, the majority of it is going to be outdated, and misleading, some are just plain wrong, and there are some that are downright unethical.
I want to help you find your way through the minefield, and how to look for signs ( Warning / Red Flags). This is by no means a rundown of all the ways people can scam and scheme you out of time and money simply because they can ~ but hopefully, my experience of falling for them can help guide you away from them, and save you some time and money.
Pitfalls and Red Flags along the way.
When I started I didn't know anything, a real newbie. And like almost everyone I started my search on Google. I was quickly overwhelmed by the amount of information. I had no idea even where to start.
For example:
A Google search for "Affilaite Marketing Training For Beginners"
~ There are About 81,500,000 results! How are you supposed to find a legitimate place to learn?
Let's go over a couple of warning / red flags.
Fake training and online courses:
Beginners are eager to learn and want to absorb all the information they can. This is normal, you are excited, and you want to dig in and get started learning.
That is exactly what the internet trolls whose sole purpose is to scam you are looking for.
A couple of things to look out for:
Warning ~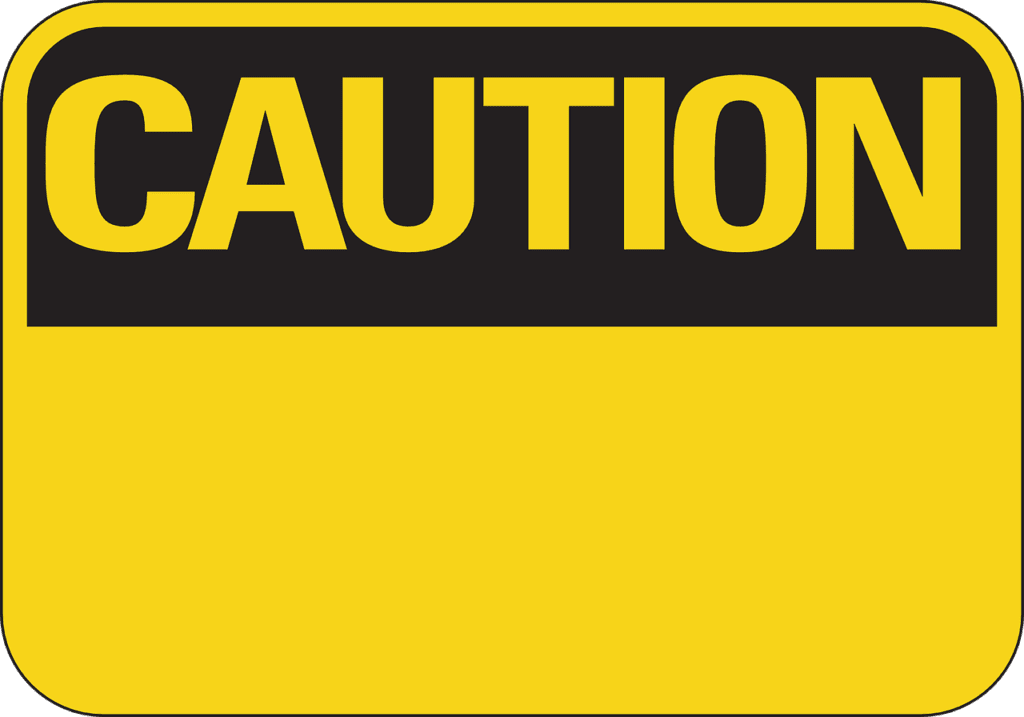 Ebook, Courses, Webinars, and Tutorials ~

If you pay upfront for any of these, you may very well end up with nothing but FLUFF, thrown together half hazard, with NO valuable information.
Reviews ~

Too positive, over-the-top sales pitch / all pros and little to no cons.
I always take online reviews with a grain of salt ( don't believe everything you hear). A lot of times scammers will write reviews on competitors' websites, products,s, etc, for the SOLE PURPOSE of making up false claims, and then giving you the HARD SELL and LINKS to take you away from the review they wrote to their page to sell you THEIR program, product, etc.
Upsells~

Expensive tools, programs, study guides, etc, that you "have to have" for the course or program to work. You buy that one, and BAM here is another expensive upsell you "have to have" to make the course or program / or the expensive tool work.
No set curriculum ~

no benefits of the courses, and no learning outcomes.

They don't have a home page or something else that you can look through.
They won't let you try it before you buy it.
Unrealistic Promises ~

You can make $500,000.00 in a day and only have to put in a couple of hours of work.
You will FAIL if you don't follow the steps in " Secrets to Success".
Also upsells and hidden fees here ~

You have to keep paying for each course or program that takes you deeper and deeper into high and higher rates per lesson or course, you have to buy this course to succeed in that course.
Any Promise ~

about large amounts of wealth in hours or days is not legitimate
Short cuts or fast tracks ~

i.e " take this ultimate speed course and earn $1,000's a day "
Asked to pay for a training kit ~ `

To show you how to make this ridiculous amount of money in no time, no effort. There is no such thing.
Greedy, unethical, and heartless people troll online, targeting beginners, and newbies especially. They prey on you because you don't know YET what to look for to avoid them. They throw out a bunch of BS, make empty promises, and reel you in, knowing full well what they are selling you is garbage.
Networks of scammers. Many have other low-life scammers they work with to give you a false sense of them being legit. They will write fake reviews, and give fake testimonials, for each other so that you think this place must be legit.
You can't always pick up the warning signs, and you can't always see the red flags. Like criminals on the streets, they learn from each other and come up with new ways to scam and scheme people.
Don't beat yourself up over getting scammed, anyone who has spent any amount of time online has fallen victim to some kind of scam. Coming together and sharing experiences, and what you have learned from them, will help others avoid the pitfalls.
Red Flags: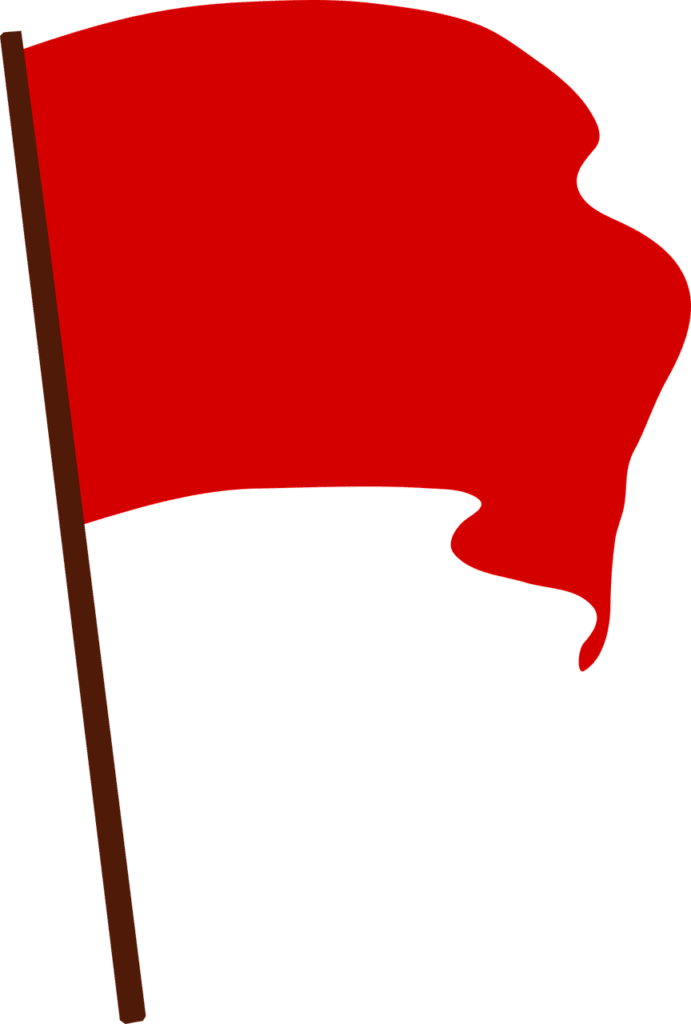 Requiring you to pay to join:
A legitimate affiliate marketing program should be 100% free and have no risk or obligation.
No Contact Information:
If they don't have information upfront about their company / or they are new companies ~ Red Flag
Good companies have been around, they have a track record
Resist jumping in with a start-up or new company, if they are legitimate they will be around in a few years ~ Warning Flag
If there is no Contact Us and Email ~ Red Flag
No Support :
If they don't offer support ~ Red Flag
Make sure they offer some kind of support, so you have a place to go if you have questions or need help
Test it out, send an email with some questions, and see how long it takes them to respond/ if they respond.
Unrealistic Commissions:
Affiliate Marketing is about making commissions

If the commission is high, check out the requirements ~ it might be a Warning Flag.
Unrealistic Returns :
"Join today and start making $1,000 in a few hours."
If they have any product at all, it is probably a low-quality product. They make their money by selling you a 'pipe dream", Making Big Money With No effort ~ Red Flag.
Google search ~ See if the company has bad reviews, and ask questions like
is "company name" a scam?
is " company name " legitimate?
Affiliate marketing CAN be profitable, but it takes work and effort.
Affiliate Marketing is growing in popularity . . . Statista estimates the affiliate marketing industry will be worth $8.2 billion by 2022.
With the right training and the right program, you can achieve success. You have to bring the desire, and commitment and be ready to put in time and effort. If you can bring that, you can go as far as you want, changing your life and the life of your family. The only thing that can hold you back is you.
---
Next, I want to share with you where I learned how to make money only, and create and build my own online business.
When I stumbled on to them one day over 9 years ago, I was burnt out on being scammed. Discouraged, and ready to take another break. I didn't only want to learn, I needed to make a change in my life, and making money from home was something I really wanted to do. So skepticism in tow I took a chance and took them up on their FREE Trial offer, what caught my attention was the No Credit Card Required.
Wealthy Affilaite: The Home of Affiliate Marketing
The place that has helped me learn about affiliate marketing, is Wealthy Affiliate.
Their FOCUS is teaching you how to create a successful, long-term business online, and mine is to help you along the way.
FREE Starter Package:
Training:
Two core pieces of training (Level 1) that you get as a starter member, in a minute you can take a look inside at the homepage where you can see . . .
"Description"
"Lessons Include"
"Course Benefits and Learning Outcomes"
"Member Reviews".
In addition to training,
"Websites" ( Hosting included)
"Support"
"Research"
Beginner Package ~ 100 % Free TRIAL
1 Website ( Hosting included)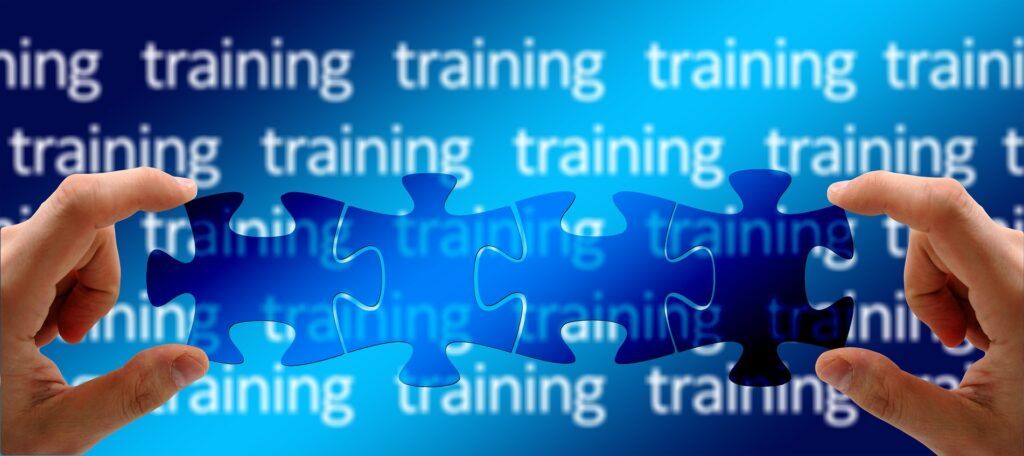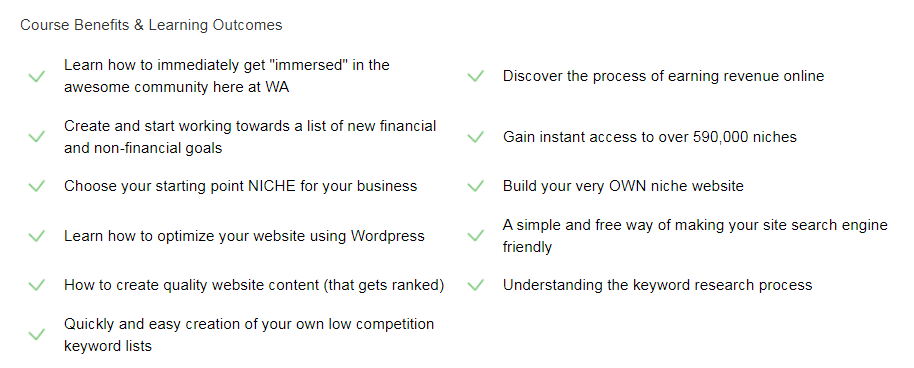 Click here ~~> Level1: Getting Started
I want to stop here for a minute.
Building your own free website can sound a little scary to a beginner. Let me assure you~ You don't need any experience, and you don't need any skills.
The lessons within Wealthy Affiliate are
Interactive
Include a video walkthrough
Task orientated
Q&A section where you can ask questions / and get answers.
Take a look inside the lesson
Click here ~~> Building your own niche website




Click here ~~> Phase1: Get Your Business Rolling
~ As Free Starter Member you can EARN as you LEARN.
That's right, as a FREE member the Affiliate Bootcamp will show you how to promote WA and earn commissions.
You DO NOT have to promote Wealthy Affilaite. When you start the training, you have the OPTION to switch to the Affilaite Bootcamp. In fact, you can do either/ or both.
STARTER Member Commissions:
Initial $19 Premium offer, Commission = $4
Premium Monthly ($49/mth) = $11.25/mth recurring commissions
Premium Yearly ($495/year) = $117.50/year recurring commissions

Initial $49 Premium Plus+ offer, Commission = $11.75
Premium Plus+ Monthly ($99/mth) = $21.75/mth recurring commissions
Premium Plus+ Yearly ($995/year) = $232.50/year recurring commissions
Click Here ~~> Affiliate Program: A Comprehensive Walkthrough
Do you want to learn more. . . .
Review the 3 different memberships at Wealthy Affiliate (WA)
FAQs
Earning Commissions as a Free Starter Member with Wealthy Affiliate & Jaxxy;
+ Special Bonus!
Click here ~~> How Much Does Wealthy Affiliate Cost
There is MORE, check out the FREE Starter Package!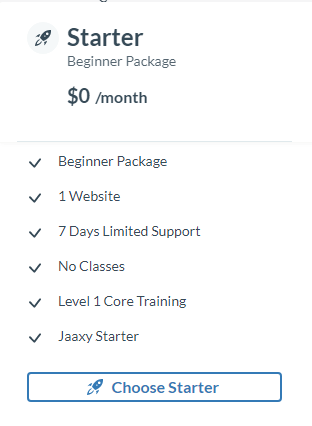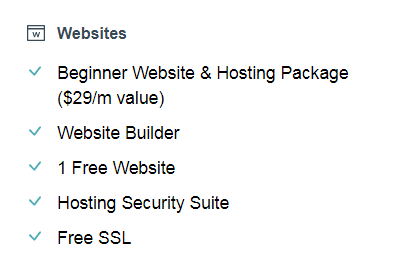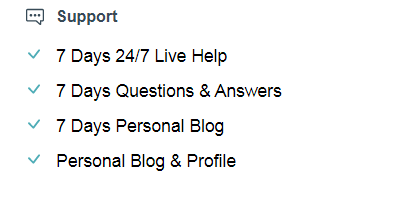 I WILL BE THERE: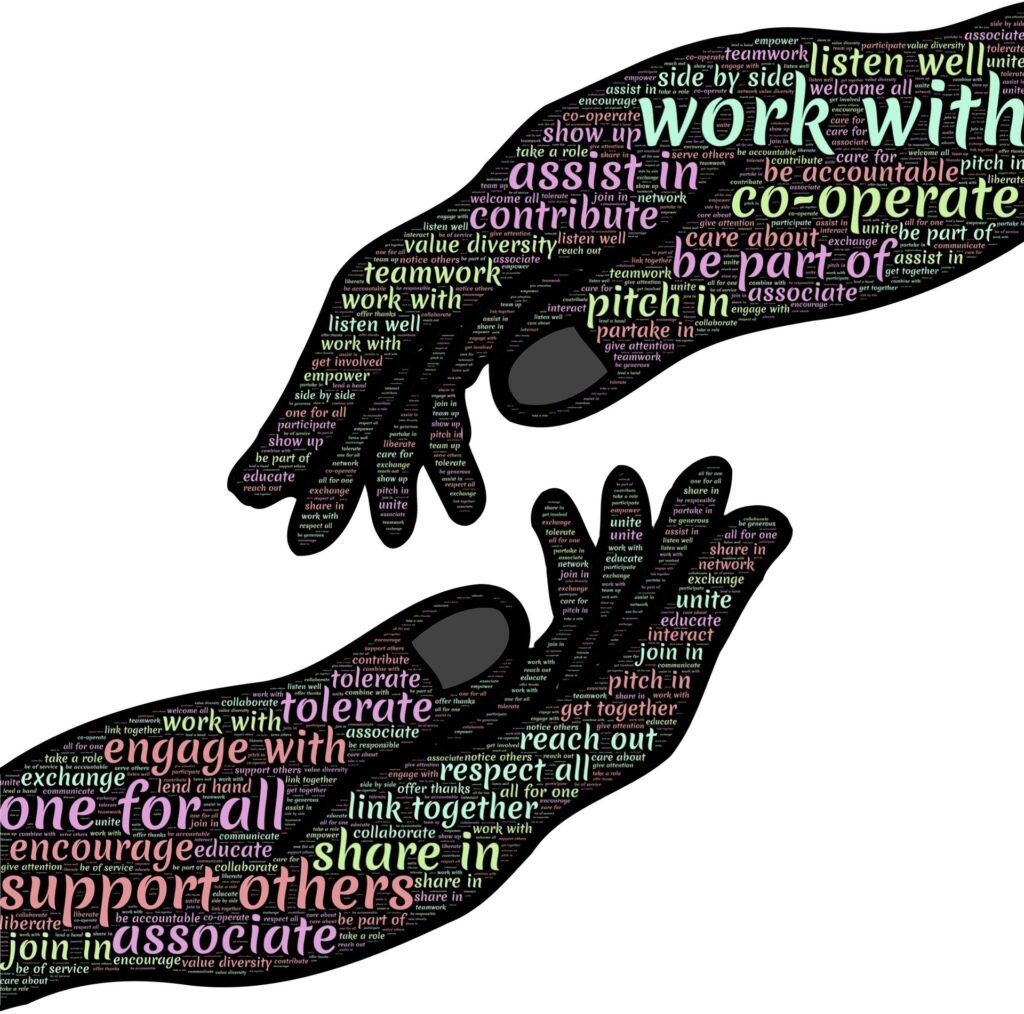 If you join for FREE, I will be there personally to help you, I will send you an email with + special bonuses, and be there to give you a hand every step of the way.
I know that if you have been scammed you are skeptical, I know I was. But you have nothing to lose and everything to gain. It just takes a couple of minutes to join NO Credit Card Required, NO Risk, and No Obligation … I will be there to welcome you, show you around, and help you get started.
Even if you wanted to upgrade, I suggest that you don't. I want you to take a look around the site, and do the two core pieces of training.
Click Here ~~> How to Make Money Online: The Process Explained
Keep in mind that you not only get all the training, tools, and support you need to create and build a business but that you can rinse/repeat, which means you can take what you have learned and create as many businesses as you want in any niche.
Even if you started WA as a complete newbie, with no skills and no experience, with an interest in making money online from home, and never thought about starting a business, ~ you can do both.
---
Wealthy Affiliate Powers Affiliate Marketers Worldwide?

The Features You Need to Succeed. ~ Perfect for Beginners.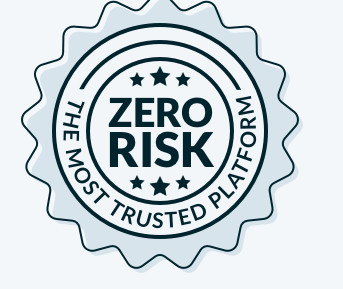 Endless Opportunity ~ Zero Risk and Zero Obligation
---
Final Thought
I hope "Affilaite Marketing Training For Beginners", answered some questions about how to spot a scam, and what to look out for. Sharing our experiences both good and bad is something that is very helpful whether you are just starting out or have been around for a while. Showing you where I have learned, is just sharing information, and hey, you get a FREE Trial to test it out and see for yourself.
You can check out Wealthy Affiliate's Free Trial, or not, either way, I hope I gave you some information to take with you on your journey, and that you keep looking until you find the place that is a good fit for you, and don't give up until you do.
Marketing with Kerri is a site I created to help people navigate through all the Schemes and Scams out there, and find their path to success online. I am here to help you, whether you decide to join any of the programs I suggest. It is entirely up to you. There is absolutely no pressure. If you don't think it's for you and want to move on, that's cool too. I want to say thank you for your time and good luck. If you have any questions, please let me know.
Until next time, Kerri
Email: kerri.o@marketingwithkerri.com
Founder of Marketing with Kerri
Member of Wealthy Affiliate Since 2013